The latest trend of crop top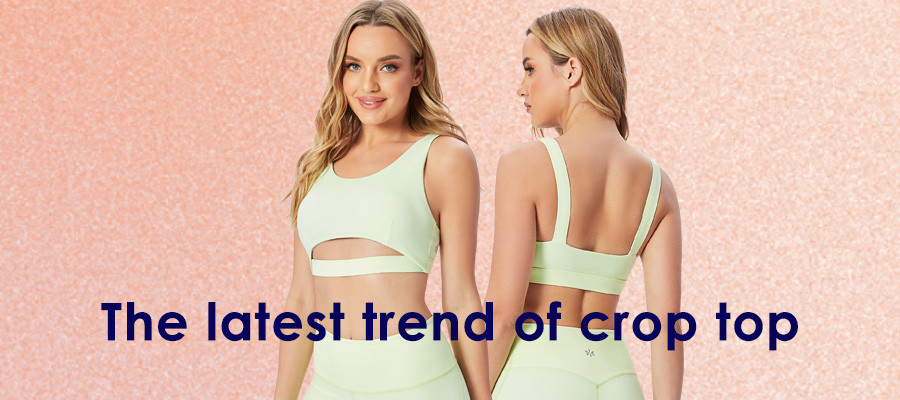 The crop top has been getting hotter and hotter in recent years. As early as the 1930s and 1940s, crop tops were already on fire, but then only in the form of swimsuits. Nowadays, crop tops have become an essential item in every girl's closet, and I will talk about the latest trends in crop tops and how to match them! If you like it, don't forget to share it with your friends!
A big trend this year is that crop tops will be paired with belly chains. As one of the top Korean girl group BLACKPINK, Jennie has always been known for her sweet looks and hot body. Recently, Jennie put up a photo on social media platform. The photo of Jennie is wearing a white halter crop top with a pair of dark jeans underneath. The highlight is that jennie she wore a young belly chain on the slim waist, instantly attracting the public's attention to her waist, and making this look extra sexy.
The sportswear trend has been sweeping the world lately, and crop tops are no exception. Justin Bieber's wife Hailey Baldwin has worn a crop top with a pair of sweatpants underneath for a stylish and simple look. Of course there are many celebrities who wear crop tops, I won't name them all.
So after all is said and done, do you know how to match the crop top?crop top is a versatile item, fashion taste is also something that belongs to their own, wear comfortable is the most important, then I will give you the advice from my point of view.
1. Pair a plunging top with a high-waisted skirt or high-waisted pants to narrow or close the gap. This pairing will make your overall body proportions look good and show off your long legs.
2. If you are going to a glamorous party, try pairing it with a long-sleeved crop top and a pencil skirt underneath. This looks elegant and stylish at the same time
3. You can try a crop top with a blazer and a pair of high-waisted straight-leg pants underneath for everyday use. This looks retro and gives a very comfortable visual effect.
4. Like I said above, you can wear a sporty crop top with a pair of sweatpants. It's a very simple combination but it looks great!
Finally, because there are many types of crop tops, and people have different body proportions, so the above suggestions are still for reference only. The most suitable crop top for individuals still need to choose their own.
If you want to customize your crop top, hc activewear is your best choice, we have been in the sportswear industry for more than 20 years, we provide customization service and have specialized designers. Our fitness wear has high color fastness and low color deviation. The quality of our products will also pass professional quality inspection, so you don't need to worry about the quality, if you have any questions, please feel free to contact us!