HC focuses on the design and production of Men's sportswear
Production capacity:Dongguan Humen Hucai Garment Co., Ltd. has been producing customized men's sportswear for 20 years.We have a set of perfect production process, can produce hundreds of sportswear for customers at the same time, and have a special person responsible for tracking and quality inspection. We produce 100,000 pieces of men's sportswear for our customers every month.
Manufacturing technique:We have a variety of processes for producing our men's fitness wear.Such as:Silk Screen Printing/Heat Transfer/Sublimation/Silicon/Embroidery/Applique/Laser Cut/Washed Process/Direct Injection/Tie-dye.
HC Private label mens activewear manufacturer
We provide private custom solutions for brand owners, Internet celebrities, and fitness bloggers.
A: If you are a brand dealer , then we will provide you with different services according to your brand positioning. such as:
a: You need us to provide fast shipping services, then we will provide you with a plan suggestion of the order time according to your sales plan, and constantly adjust our production according to your actual sales situation, on time Ship to you for sale, so as not to miss the peak period of sales.
b: You need us to provide high-quality products, so for your brand products, we will add one more quality inspection, and will conduct a random inspection of the finished product. After the random inspection is OK, we will ship it.
c: You need us to provide design options, then we will communicate with you and have a deep understanding of your brand concept, and design a series of products that fit your design concept, and push you to choose.
B: If you are an Internet celebrity and fitness bloggers, we will design a series of products based on the characteristics and needs of your fans and recommend them to you, and we will give you some planning suggestions for the order time , So that you can avoid the troubles of the supply chain, can better cooperate with your sales, and let you better focus on the front-end sales.
Story 1:

A story of an Internet celebrity: After three years of social recognition on social media, we wanted to further provide a more active lifestyle through the identity of an Internet celebrity. Therefore, with the support of HUCAI, we quickly established our own brand and maintained a long-term and stable cooperative relationship.
Story 2:

A Story of a brand owner: I am a brand owner and quality is a very important key to me, so I pay special attention to a good quality inspection/design, etc. During the cooperation with Hucai, the product quality and logistics transaction security are guaranteed.
Story 3:

I am a sports and fitness expert, in line with the requirements of everyone, I started my fashion men's sportswear product recommendation a few years ago. I have worked with Hucai for many years. Over the years, Hucai has assisted us by recommending fast drying breathable fitness clothes and helping us to derive related products.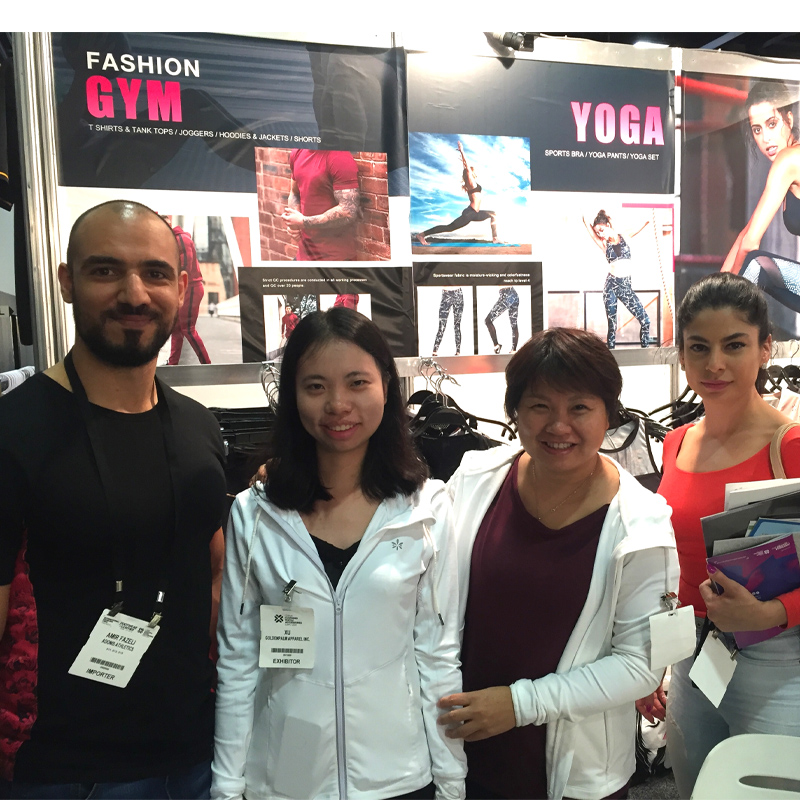 I have been cooperating with HC for many years. I have been very happy to cooperate in yoga and fitness clothing. In these years, HC will continue to assist us and recommend seamless yoga clothing and fitness clothing to help us derive related products.
lisa
Fitness blogger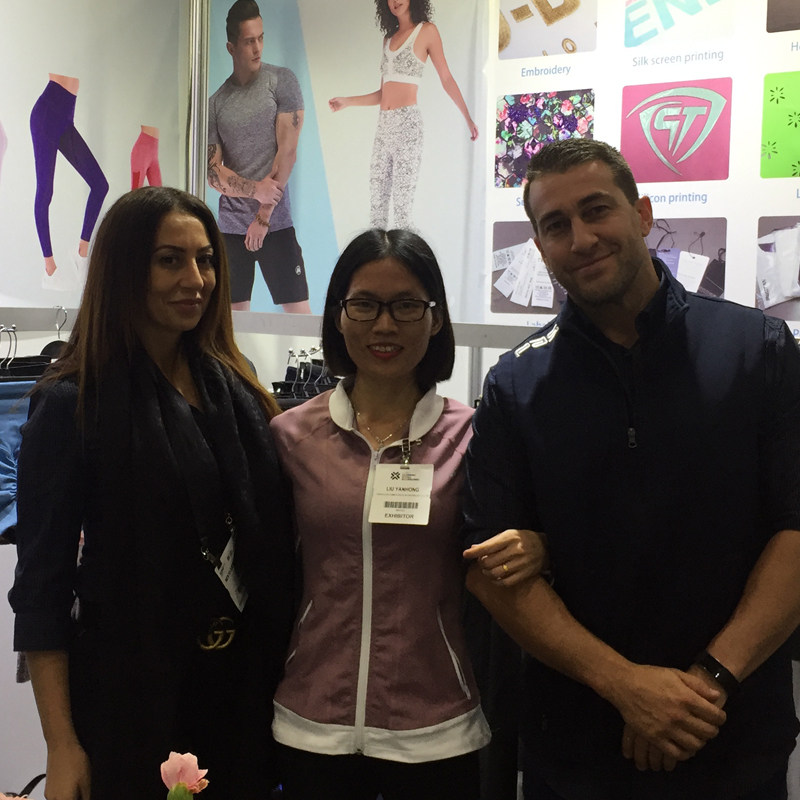 HC's sportswear is of good quality. The salesman's service was very good. He was able to help me deal with problems and follow up the progress of orders. I especially thank kitty for her attentive service, which enabled me to carry out sales activities in time.
Lisa
CEO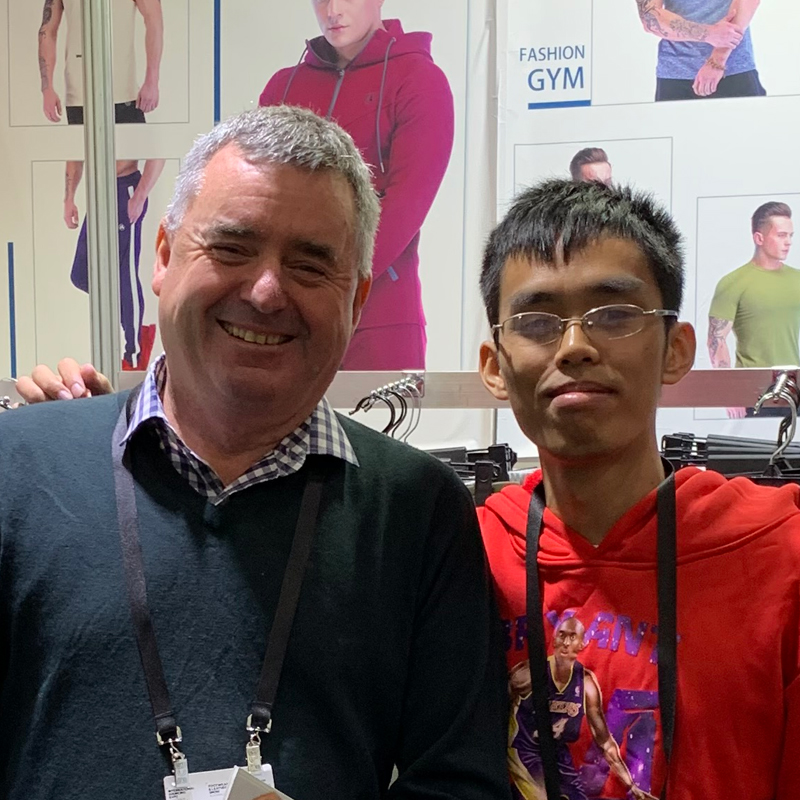 HC delivery date is very timely, and can strictly implement the delivery date specified in the contract. In case of special circumstances, they also actively cooperate to solve problems. The payment terms are reasonable, and I am very confident that HC and I are worthy of long-term cooperation. Grow together with the help of HC.
Robert
Company ceo
Recycled Fabric
Environmental Protection Material
Recycled fabric is a fabric made from waste materials, washed and reprocessed, and then made into new yarns and fabrics that can be used and sold again.
Recycled fabrics are divided into two types. One is fabrics made from recycled fabrics or garments. Another is fibers and fabrics made from other waste materials such as plastic bottles or food waste.Recycled fabrics are evolved utilizing technology, which is the power of environmental protection and the technological progress of mankind.
HC focuses on the design and production of Men's sportswear
Dongguan Humen Hucai Garment Co., LTD has been focusing on men's sportswear for 20 years.Long-term experience can help customers achieve the required standards in all aspects.For new brands, whether they want to produce men's sportswear with unique design, or want to produce men's sportswear with guaranteed quality, the most important thing is to choose a strong supplier.
We have a our own design team
Our design team has 20 years of experience in men's wear design and plate making. From design to sample completion, the speed is faster and the quality is guaranteed.These are two very important points for brand owners. Too much time is wasted, which greatly increases and reduces the inventory of the brand owner, and may even increase the brand owner's own sales, which can better improve the loyalty of the brand and direct buyers.
We have our own business team
We have a very professional business team.Our sales team can quickly tell the brand your order progress, but also provide online video pictures, to provide intuitive feedback for the brand.In the production process, there are quality inspection teams in all links.For brands, it will undoubtedly increase confidence in their sales.

We have our own design team

The minimum order quantity is: 100 pieces/model

Fast proofing time in own factory

Fast production time in own factory
Please send your message to us
Just iln the form below and we will response to you within 24 hours.Please pay attention to the email with the suffix "@hcsportswear.com"or"@fcsportswear.com".