Hc Activewear : A Sustainable Fitness Clothing Manufacturer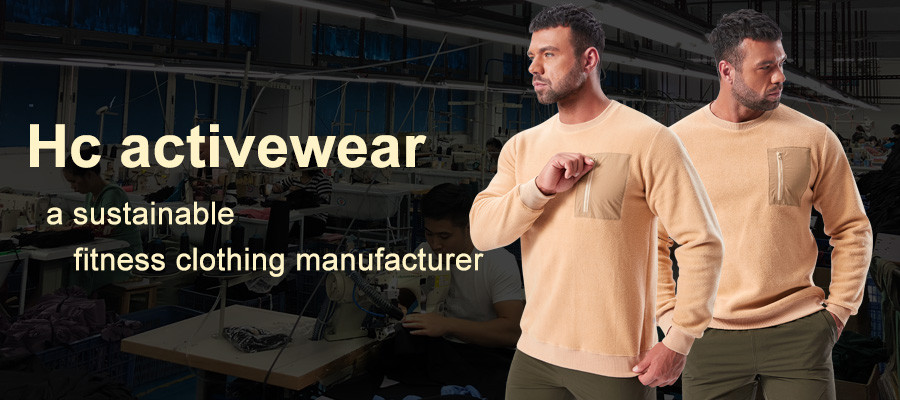 With the development of technology, it also brings more and more pollution. It also has a significant impact on the environment where people live.Do you know what sustainable fashion is?People are becoming more environmentally conscious and are increasingly respectful of the concept of sustainable fashion. This influence is also reflected in the fitness apparel industry.And HC activewear has been in the process of development with the concept of sustainability.
HC activewear has been rooted in the sportswear industry for more than 20 years, we have kept up with the times and also noticed sustainable fashion, and we have been developing with the theory of sustainable fashion. So how do we do it? I will tell you about it below.
1. We have been using eco-friendly fabrics in the process of garment production, such as RPET、Bamboo fiber、Viscose and organic cotton, etc.
A.RPET (recycled polyester fabric), the use of some plastic products, recycling recycled fiber, its recycling material 100% can be regenerated PET fiber, plastic recycling recycled short fibers twisted, weaving into sand, and finally woven into fabric, this fabric can be made into many products, such as work uniforms, windbreakers, T-shirts, sportswear, jackets, etc. This fabric can be recycled.
B. Organic cotton, without the use of any chemicals, scientific and natural growth, harmful substances are controlled to a certain extent, so it is healthy and safe.
C.Bamboo fiber, bamboo as raw material, the use of bamboo pulp fiber made of yarn, is a green product, cotton yarn made of bamboo fiber to produce knitted fabrics, wear resistance and natural antibacterial effect is very good.
D. Viscose (log tencel) fabric, is a good anti-static function, very suitable for special work environment wear, the fabric is superb breathability and moisture regulation, so it is a very good activity type environmental protection fabric.
2. The production of good clothes is inseparable from every worker, so we focus on protecting the rights of workers.We are committed to complying with local and international labor laws and quality standards.
3. With organic material options, we can provide environmentally and user-friendly garments.You can choose from a wide variety of eco-friendly fabrics when you customize your garments with us.
4. We are committed to protecting the environment and all contaminated products and water produced during the production process will be treated in a reasonable manner.We don't waste a drop of water in the reproduction process.
HC activewear has been focusing on the theory of protecting the environment and putting people first in the production process.If you have any other questions, you are welcome to contact us anytime!
Contact information:
E-mail: admin@hcsportswear.com
+8613602338395