Why Your Activewear Store Needs To Have Its Own Brand Collection !
Why Your Activewear Store Needs To Have Its Own Brand Collection !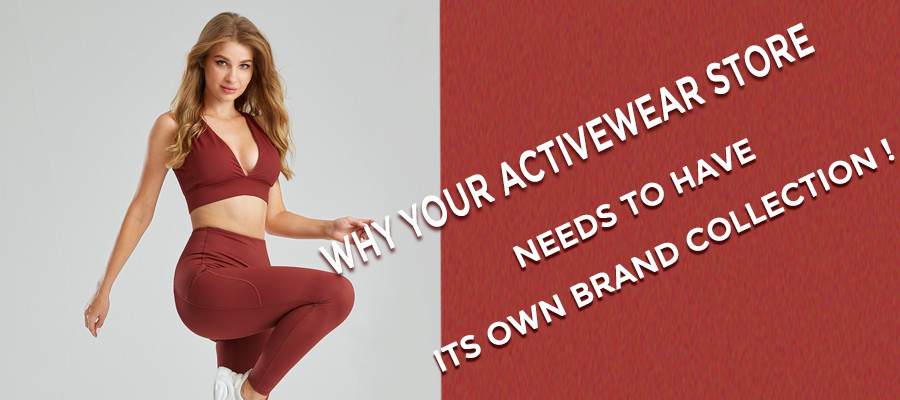 In news, we will provide you with some of the most important reasons why private label activewear is an excellent choice in your clothing store. Want to know? let's see—
1 It provides you with higher profit margins
When ordering a private label from private, a fitness apparel manufacturer will get it at a much lower price than when you host other brands in a clothing store. This is because you are buying the order at the manufacturer's price, and in other cases, you are ordering from another brand.
In addition, people are more interested in paying more for private-label clothing, and this is for good reason-private-label represents uniqueness.
2 Private label allows creativity
If you order in bulk from a private label wholesale clothing manufacturer, then you already know that you can choose to create and choose your own design. This is one of the main reasons why so many retailers like to have their own labels-because they can directly shape it in the way customers want, and they are more likely to achieve sales and increase customer stickiness.
Once you have the creativity of your own brand, you have the ability to turn your fashion vision into reality-and this can only be experienced as a brand retailer.
3 name yourself
If you want to gain a foothold for yourself, rather than let the retail business be the rest of your life, then you need to work with private label sportswear manufacturers. Once you add your creativity and design to your clothing and imagine a brand from it, things will change. If people start picking up goods from your shelves more frequently, then you can make more of these bulk orders and do your best.
Now, you know the top 3 reasons that having a private label brand is a good idea for yourself, what are you waiting for? Get in touch with HC activewear manufacturer and place an order immediately!
Contact information:
E-mail: admin@hcsportswear.com
+8613602338395