How Do You Find A Manufacturer For Private Label Activewear ?
How Do You Find A Manufacturer For Private Label Activewear ?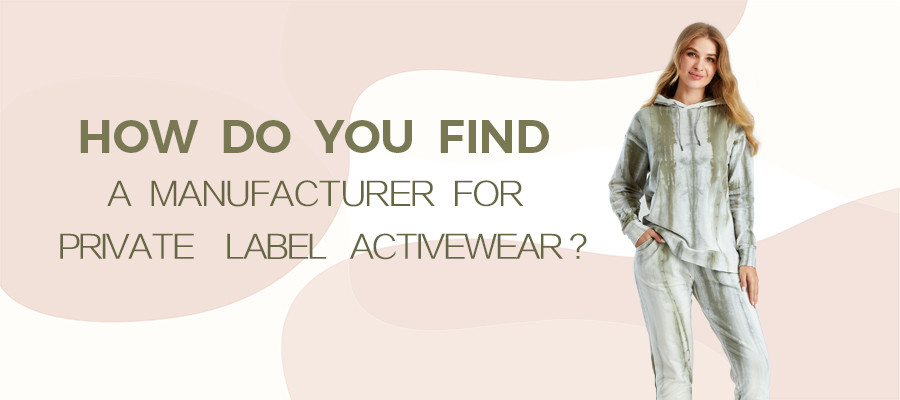 You can find the private Label Activewear manufacturer in the following ways.
1. Search engines
Google is a good place to start. When you search for "wholesale sportswear", "sportswear manufacturer" or "sportswear supplier" on Google, you'll find hundreds of them. Among them, there are many manufacturers of high-quality, just-in-time clothing, and they are constantly updated with the latest designs of fashionable fitness wear. At this point, you need to contact them and get the latest news.
2. Word of mouth recommendations
This approach means that if you know someone in the fitness apparel business, you can ask them for advice.
3.Social media groups and forums.
You can try online contact fitness wear, more specifically, activewear wholesale.
Also, do some research on social media. There's already plenty of information for you to read, and it's easy to find people who want to share their knowledge. Also, find a forum for activewear suppliers and manufacturers.
4. Trade activities
The best but most expensive way is to attend trade shows. This is just another option for you to investigate. Such as magic procurement, World Expo Australia, Cologne FIBO and so on are some of the more well-known exhibitions. But in 2021, the impact of COVID-19 will continue. Many offline exhibitions have been transformed into online exhibitions. You can browse the exhibitions, find the manufacturers you like, communicate with them, and get the latest fashion designs from the manufacturers to establish a more personalized business relationship.
5. Hc activewear
If you are looking for Activewear Supplier China, HC Activewear can help you directly with low MOQ , fast turnaround, free design, and samples. There are a lot of custom designs.
Contact information:
E-mail: admin@hcsportswear.com
+8613602338395