How Men Wear Sports Joggers: Combining Fitness And Fashion
How Men Wear Sports Joggers: Combining Fitness And Fashion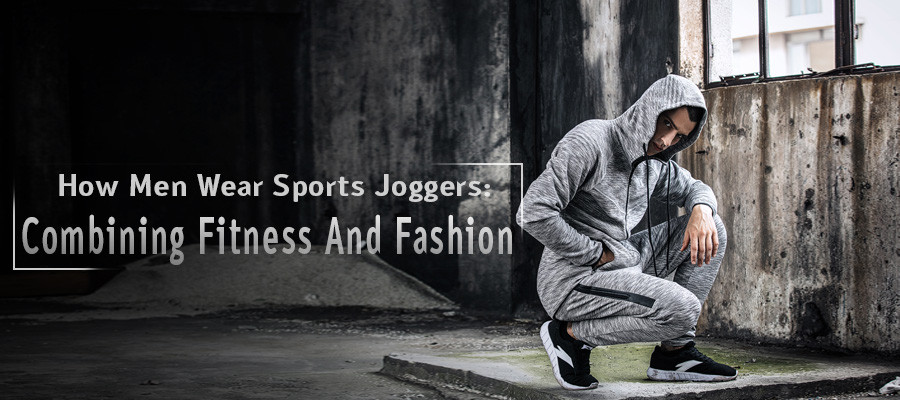 The men's fashion world has noticed this change: Gone are the days when rock-solid jeans and chinos dominated men's wardrobes. Sports and leisure trends have promoted the trend of fitness fashion men, and jogging pants have become a must-have item for men.
So, how to match men's jogging pants with both comfort and fashion. As one of the fashionable activewear manufacturers, HC activewear provides you with some ideas and skills, let us take a look:
First of all, we need to understand what is jogging pants, and its type?
Jogging pants were originally designed for exercise, but like many items in the sports and leisure trend, they have found their place in the mainstream fashion industry and can be worn on many occasions. Generally speaking, they are the same as sweatpants-right? Well, actually, it's not. Most joggers tend to tie their waists or elastic waists, and the ankles are also tightly attached to the body by using elastic bands. Now, it breaks the traditional appearance, has a variety of styles, and is more refined and tailored.
There are three distinct types of joggers-sports and leisure, work and street.
Next, let's take a look at how to match the jogger?
Sweatshirt + Jogger: This combination makes you look casual and comfortable. This combination is suitable for everyday wear, but if you want your look out of the street, you can wear boots or fashionable sneakers.
Casual T-shirt/Vest + Jogging Pants: With a casual T-shirt, you can easily create a weekend look. But what you need to pay attention to is to make sure your T-shirt fits well and is not too large. Jogging pants are more slim and can provide a neater silhouette.
Hoodie + jogging pants: a match that can't go wrong. Suitable for daily life, such as going out for casual brunch with friends, picking up children from school, etc. But if you want to shine, superimpose your appearance to blend your style and give it another dimension.
Sports jacket + jogging pants: highlight the overall charm, simple and comfortable wearing experience. In addition, you can also wear an extra jacket.
In addition, short denim jackets, motorcycle jackets, suit jackets, polo shirts, formal shirts and bomber jackets are also good choices. A jogger can match it with a unique appearance to show off your characteristics.
Finally, let's take a look at the things you should pay attention to when wearing jogging pants:
lKeep your leisure and relaxation overall aesthetic
lChoose more layers and accessories, and refuse to be monotonous
lSlim style and structure can make your style more attractive
lA pair of fashionable sneakers is a must
Do you understand?
If you have the unresolved questions above or aim to add custom joggers wholesale to your menswear collection? Get in touch with Hucai, the most sought-after private label activewear manufacturer in China, and we will help you create or expand your male fitness wear series.
Contact information:
E-mail: admin@hcsportswear.com
+8613602338395