5 Advantages of Women Wearing Sports Bras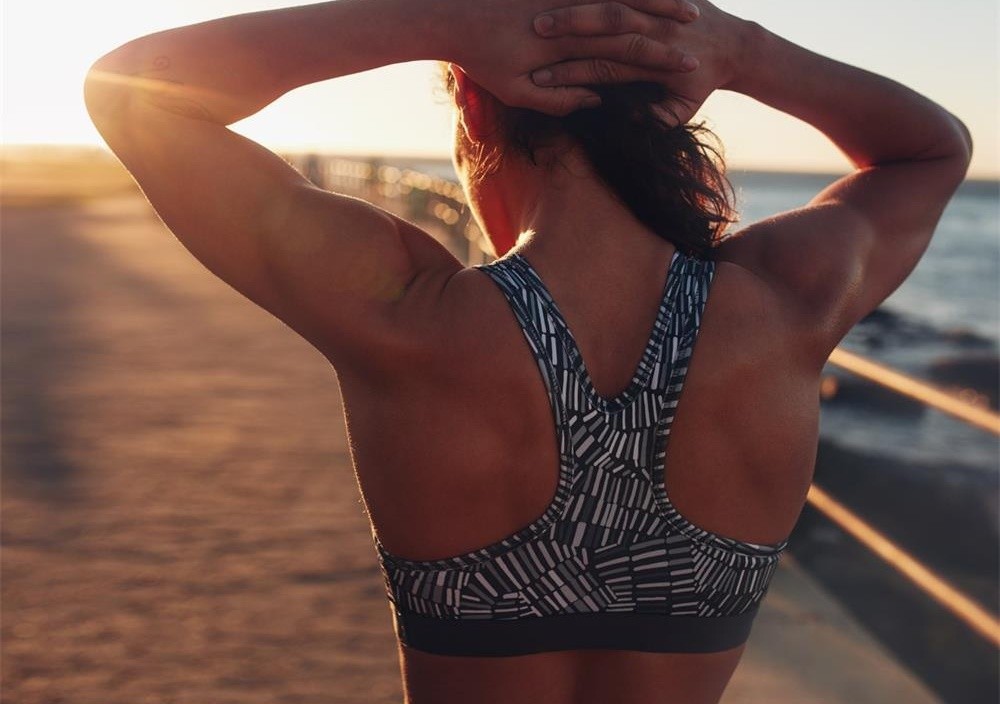 Sports bras are different from conventional underwear. The requirements of fabrics and functional are much higher than other underwear. Especially when exercising, women wearing sports bras can protect their breasts and maintain a good state of exercise. Here are the five advantages of wearing a sports bra.
1. Keeps comfort at Bay
The ability to minimize breast movement tops the most popular benefits of wearing a sports bra. Especially, for those women who indulge in any sort of physical activity, a sports bra features a comparatively well-supported experience than a regular bra. Wearing one while working out makes sure that the breasts do not jiggle and stay put throughout the workout session. Also, sports bras with full-coverage cups are designed to offer maximum coverage with no cleavage show and spillage. The broad underbust band and wider straps of sports bras distribute breast tissue evenly. Also, their general lack of delicate fabrics, firm ribbing, and underwire make it easy to move around.
2. Maintains the Shape of Breasts
As breasts have muscle ligaments that can end up stretching out and losing shape, it can lead to a condition of drooping or sagging breasts. Also, tears in the ligaments are irreversible damage and can cause premature shape issues in younger women. To prevent a deflated look at such a premature age, it is recommended to wear sports bras. These are designed to offer support and stability and help in maintaining the breast shape as you exercise. Full-figure sports bras work best for heavy-breasted women.
3. Helps in Reducing Breast Pain
An intense movement during any physical movement causes movement in the muscle ligaments in the breasts too. This can often lead to a condition of pain and soreness in the breasts. Unlike a traditional bra that fails to provide enough sturdiness and support, a sports bra keeps the breasts in place firmly and restricts the movement in their muscle ligaments. So, don't let breast pain affect your healthy way of living. Wear the right sports bra to exercise comfortably!
4. Regulates Blood Circulation and Absorbs Sweat
Various types of support systems like hooks and elastics in traditional bras often disrupt the healthy manner of blood circulation. This is one of the reasons that even doctors and experts recommend the use of a sports bra over a regular bra. Owing to technological advances in fabrics, there are several moisture-wicking sports bras that can absorb sweat from the body. Also, such bras can increase airflow to the skin which further keeps one cool and dry all day long. Moreover, sports bras are designed to improve mobility, restore body posture, relieve neck tension, and reduce back and shoulder pain. Such bras can prove helpful in fixing the slumping posture.
5. A Modest Yet Fashionable Choice
In contrast to regular bras, sports bras offer more coverage which not only provides ample support to the breasts but also the confidence to bend, jump or twist. It is a modest choice when it comes to no-show confidence. From a fashion perspective, a sports bra can be worn as a top too. Be it in supermarkets, cafes, malls, and homes, sports bras have proven to be the most comfortable yet trendy bra type to be worn by women on an everyday basis. Additionally, sports bras come with great detailing to add a style quotient to any low-back top. One can make a statement with a bright-colored or patterned sports bra while planning to wear a low neckline or low armhole tank top.
If women wear sports bras when exercising, it is very beneficial to their health. If you want to get more information about sports bras after reading the above, please feel free to contact us. We will provide you with comprehensive solutions and corresponding customized services.
As a professional manufacturer of sportswear and fitness wear, we have accumulated rich experience in the design and production of this field. We have a complete production team and flexible production lines and can provide high-quality products according to the diverse needs of customers. At the same time, our comprehensive management team can provide customers with thoughtful one-stop service. If you are interested in our sports bras, please contact us immediately!
Contact information:
E-mail: admin@hcsportswear.com
+8613602338395