How to Choose the Right Sports Bra?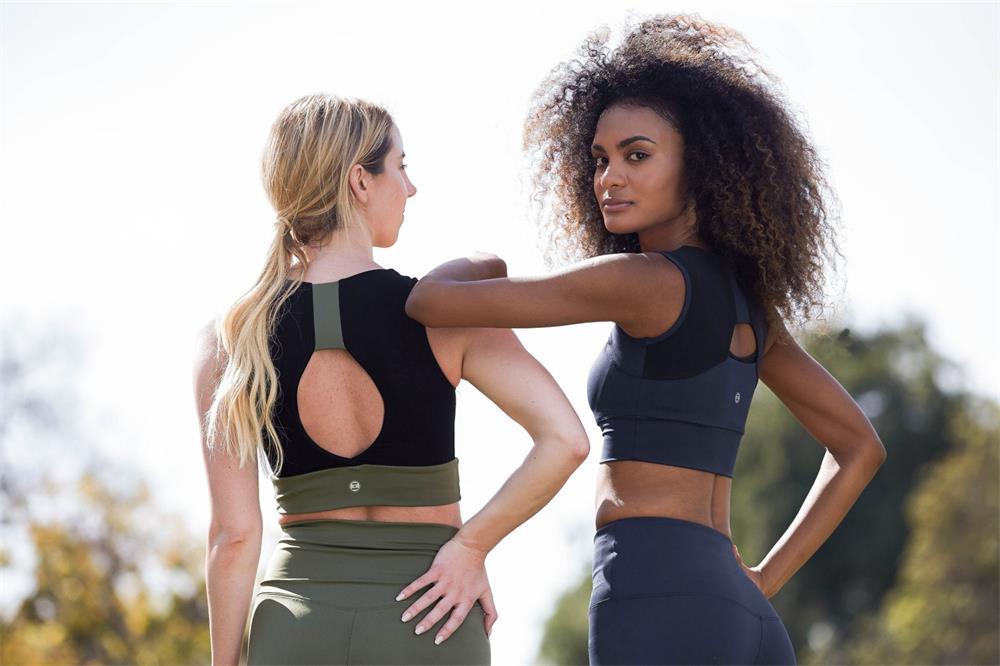 If women do not wear sports underwear during exercise, it is easy to cause chest injuries, thereby endangering their own health. So if you want to choose the right sports bra, you must consider the following three factors.
1. Fabric
Sports underwear is mainly worn during exercise, so the fabric emphasizes breathability and perspiration. Do not use too rough fabrics, otherwise, it is easy to damage the skin, and may even cause symptoms such as rashes and allergies due to prolonged sweating. A breathable mesh design can be used on sports underwear to enhance breathability. At the same time, the fabric should be environmentally friendly and avoid using fabrics containing irritating substances.
2. Size and exercise intensity
For the chest, the right size is the key. Only the right size can effectively hold the chest and produce the best shockproof effect. Especially for high-intensity sports, size should be treated carefully.
Many brands of sports underwear just roughly use some common sizes, in order to reduce the pressure of production and inventory. But for real wearers, they can't choose the size that really suits them, either too tight or too loose, let alone shock and protection.
For medium-strength and low-intensity sports, the shockproof performance requirements are not particularly strong, more comfortable, and breathable, and the size requirements are not particularly high. At this time, you can choose the one that is comfortable to wear.
3. Structure
Sports underwear is generally divided into high-intensity support, medium-intensity support, and low-intensity support to correspond to high-intensity exercise, medium-intensity, and low-intensity exercise. With different strengths of support, the structure and fabrics used in sports underwear will be different. As the support strength increases, the elasticity of the fabric will decrease.
Low-intensity sports underwear will pursue elasticity and freedom from restraint, while high-intensity sports underwear will require wrapping and fixing. High-strength sports underwear, the chest is generally fully wrapped, the shoulder straps and bottom circumference are widened to improve the support performance, and the I-shaped design on the back reduces the stress on the chest, which gives you a sense of security. Low-intensity sports underwear, there will be more performance on the breast wrap, which can effectively display sexy breasts. The shoulder straps can be made of thinner straps to reflect beauty and beauty without restricting body movement and allowing the limbs to be more stretched. Medium-strength sports underwear, middle-strength sports underwear are between high-strength and low-strength. The structure is similar to high-strength, but it is not so tightly bound, and the fabric is more elastic.
When choosing sports underwear, it must be comfortable and breathable, so as to maintain a better state of exercise. If you want to get more information related to sports underwear after reading the above, you can contact us for detailed solutions. At the same time, our sports underwear is made of high-quality fabrics and various types, which can meet your diversified needs.
As a professional sportswear and fitness wear manufacturer, we have accumulated rich design and production experience in this field. We have a professional production team and a complete quality management system, from product design to export to carry out a full range of quality control. At the same time, we will also provide high-quality services and formulate effective solutions according to customer needs. If you want to buy our sports underwear, please contact us immediately!
Contact information:
E-mail: admin@hcsportswear.com
+8613602338395