Men's Sportswear (USA) - 2024SS Trends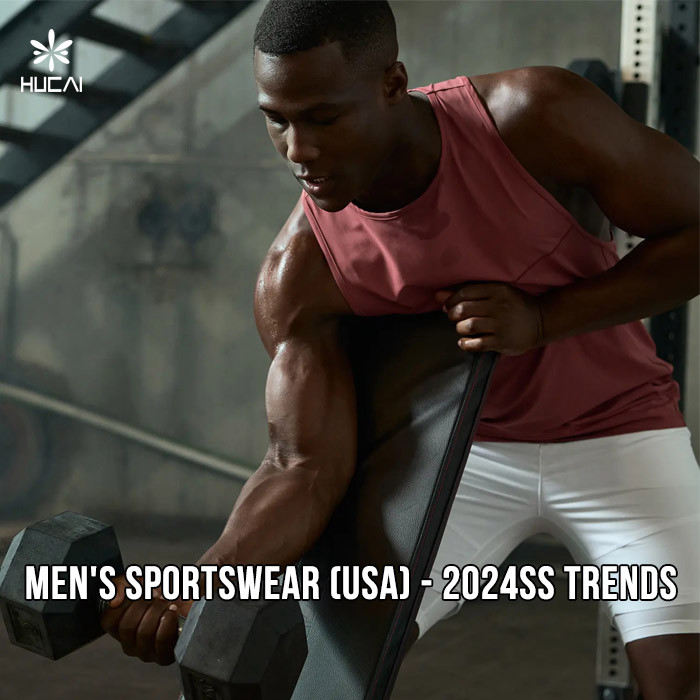 The trend for men's sportswear in North America during the spring and summer seasons is towards lighter, breathable and refreshing.
When it comes to sports t-shirts, the gram weight is usually lowered and lightweight fabrics such as polyester and nylon blends are chosen to provide better ventilation. Such materials can help men stay cool and dry in hot weather.
Additionally, designers tend to use lightweight yet durable synthetic fabrics in sports jerseys for the spring and summer seasons. These fabrics often have excellent stretch properties that provide better freedom of movement and comfort. Some popular fabric choices include polyester and nylon blends, which are not only durable, but also have excellent moisture wicking properties to help keep men dry and comfortable.
三,Sports wear
color detial
When it comes to color, men's sportswear for spring and summer favors bright and vibrant hues. Blues, greens and reds are popular choices to add vigor and youthfulness to sportswear. Also popular is the use of prints and patterns, such as botanical, animal or geometric patterns, which can add a touch of personality and creativity to sportswear.
All in all, the spring and summer sportswear trends for men in North America are light, breathable, refreshing and energizing. Using lightweight fabrics, synthetic fabrics and bright colors combined with prints and graphic designs can provide men with comfort and style.
As an athletic apparel brand party, you can incorporate these trends into your products to meet the needs of North American men during the spring and summer seasons.
HUCAI also understands that by researching future trends in the sportswear market in advance, you will be better able to help your brand get a grasp of the market dynamics in advance and better expand your clothing line. Therefore, we have a professional design department to carry out market research and sportswear design, you can come to check out our latest and most fashionable sportswear, ready for the spring and summer seasons of 2024!