What are the features of men's sportswear made from washed fabrics?
What are the features of men's sportswear made from washed fabrics?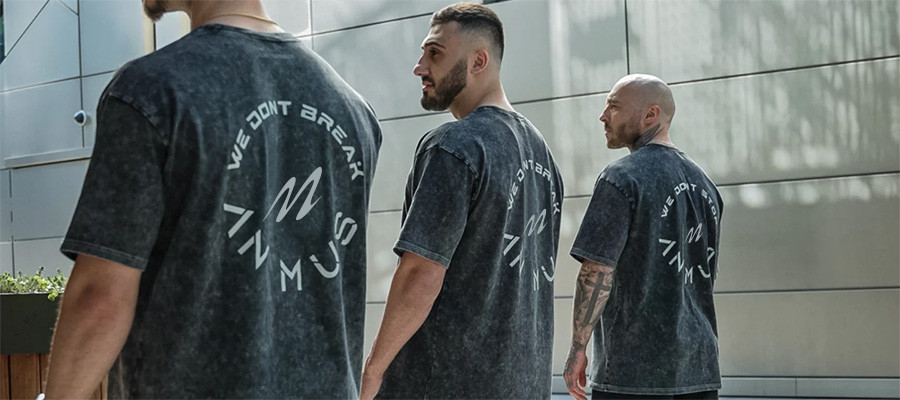 In the 2023 and 2024 sportswear market, washed fabrics are a perfect combination of fashion and functionality. The use of washed fabrics is gaining popularity and leading the way for future trends, as a well-established sportswear brand, do you know what are the characteristics of men's sportswear made with washed fabrics?
The following article will discuss the popular elements and innovative designs of washed fabrics in the sportswear market in 2023, illustrating the characteristics of washed fabrics:
1. Comfort:
washed fabric is soft, delicate and comfortable to touch. It can provide a good wearing feeling, whether for high-intensity sports or daily leisure activities, can make feel comfortable and at ease.
2. Durability:
Washed fabrics are usually made of high-quality fiber material, which makes it has excellent durability. A sports t-shirt made of washed fabric can become a regular item in your closet all year round, and still maintain its original shape and quality, which is easy to be deformed or worn.
3. Breathability:
Washed fabric has good breathability, which can help the body sweat and keep the body dry. It is effective enough to absorb and expel sweat, reduce discomfort odor, and keep your customers fresh and comfortable during exercise.
4. Good looks:

The soft and delicate texture of washed fabric makes men's sportswear more fashionable and beautiful in appearance. It can show the full color and details, giving people a delicate and advanced feeling, which makes it possible to show confidence and fashion on the sports field or in daily life.
To summarize, men's sportswear made of washed fabrics have the advantages of comfort, durability, breathability and beautiful view. These features make them the first choice for sports enthusiasts and fashion seekers.
As a brand, if you need to get more sportswear categories for your developing brand, HUCAI is the right choice for you, we have a wide range of washed fabric sportswear for you to choose from, and if you need customized design, we are able to serve you, the following are our hot selling men's sportswear recommendations, including sports T-shirts, sports shorts, sports sweatpants, sports sweatshirts and so on, which can all help you expand! Washed fabric sportswear category.
(Washed products recommendation)
If you need other customized services, please don't hesitate to contact us by
clicking here
! We will solve your queries!