As a sportswear brand party that has started out, how can you realize greater business value?
How can you realize greater business value as a sportswear branding party?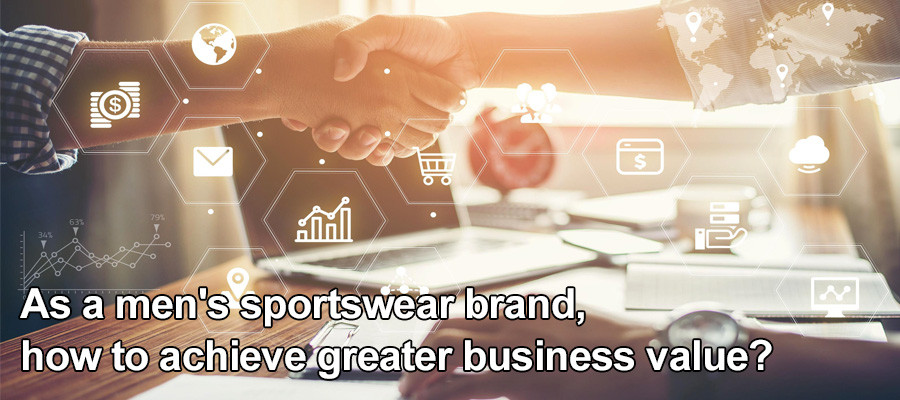 If you have developed your sports brand but are not getting good revenue, you may want to start checking the following points, and if you need more sourcing advice, please contact us!
一, you can focus on product quality and innovation.
Ensure that your sportswear is of high quality and uniqueness in terms of design, material and craftsmanship. Through continuous research and development and improvement, keep introducing new styles and technologies to attract consumers' attention. For example, if your sports brand is focused on making men's sports T-shirts, then it is recommended to find a reliable, stable and high-quality supplier to help open up new apparel categories, try men's sports shorts, sports tank tops and so on.
二, build a strong brand image.
Demonstrating the founding concept of a sports brand is a very important thing, using marketing tools, including social media, advertising, etc., to actively promote your brand story, core values and brand mission. Collaborate with sports stars, fitness professionals, etc. to increase brand exposure and recognition.
三, establish a well-established sales channel.
In addition to offline physical stores, consider opening an online sales platform, cooperating with e-commerce platforms, sports and fitness APPs, etc. to expand sales channels and reach more consumers. For example, all kinds of social media can be the source of your customers, INS, Facebook, Youtube, Tiktok and other social media, are important sales channels.
四, focus on customer experience.
Provide excellent pre-sales and after-sales service, regularly interact with the customer, ask him about his feeling of wearing sportswear experience and suggestions, listen to their feedback and suggestions. Retain existing customers and attract new ones by establishing loyalty programs and feedback mechanisms.
In short, realizing greater business value requires a continuous focus on product quality and innovation, building a strong brand image, establishing well-established sales channels, and providing an outstanding customer experience.
High-quality sportswear is the first and foremost foundation on which a follow-up sales program must rely. That's where working with a quality sportswear supplier comes in. If your brand is already off to a good start but you're not getting the sales you'd expect, HUCAI can help. You can take a look at our website to get an initial idea of what it means to work with us, and we'll be able to advise you on the best way to buy for your brand concept and sales program!
For private, customized sportswear sourcing advice, click here to contact us!