HUCAI is a sportswear supplier with long-lasting cooperation through BSCI certification
HUCAI is a sportswear supplier with long-lasting cooperation through BSCI certification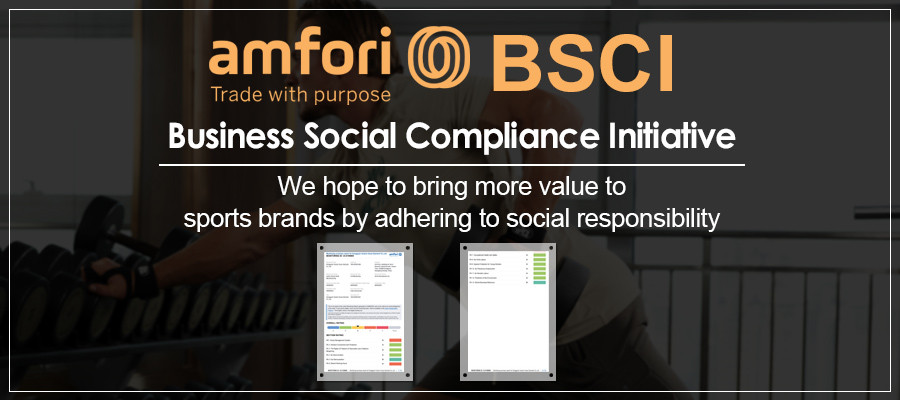 As a sportswear supplier, the BSCI certification is the result of our tireless efforts. This certification not only proves our concern for labor rights and sustainable development, but also highlights our excellence in partnership capabilities. The following will highlight our strengths and values as a sportswear partner.
一. About the importance of BSCI certification
As a globalized industry, social responsibility in the sportswear supply chain is of great concern. bsci certification is a certification system based on international labor standards that ensures that labor rights are respected and promotes transparency and sustainability in the supply chain. By obtaining BSCI certification, we not only meet the requirements of global brands and retailers, but also demonstrate our commitment to upholding ethical principles and high standards.
二. Emphasizing the importance of partnerships
In a competitive market environment, it is vital to build strong and long-term partnerships. We understand that close collaboration with our customers and suppliers is the key to success. By working with us, you will experience the following advantages:
1. Professional Team: We have an experienced and creative team that is familiar with sportswear industry trends and customer needs. We will work with you to develop innovative products and designs, such as athletic shorts, athletic T-shirts, athletic sweatshirts, etc. to meet the ever-changing market demands.
2. Supply Chain Management: BSCI certification requires us to implement supply chain transparency and sustainability. We ensure the quality and reliability of our products by establishing an effective supply chain management system. You can confidently rely on us to minimize risk and increase efficiency.
3. Social Responsibility: We take social responsibility for labor rights and environmental protection. Through BSCI certification, we ensure that we do not use child labor or forced labor and are committed to providing a safe and healthy work environment. You can partner with us to promote the values of social responsibility.
三.Success Stories and Client Testimonials
We are proud of the successful partnerships we have established with major brands and retailers in the past. They speak highly of our ability to work together and recognize our excellence in sportswear product quality, innovative design and reliable delivery. These customer testimonials are strong evidence of our ability to work together.
Through the BSCI certification, we not only demonstrate our professional quality and high standard requirements as a sportswear supplier, but also highlight our excellent performance in cooperation capability. We look forward to establishing a long-term partnership with you to jointly promote the sustainable development of the industry and create a brighter future.