ASydney Exhibition, here we come!
We'll be waiting for you at the Australia China Textile and Garment Exhibition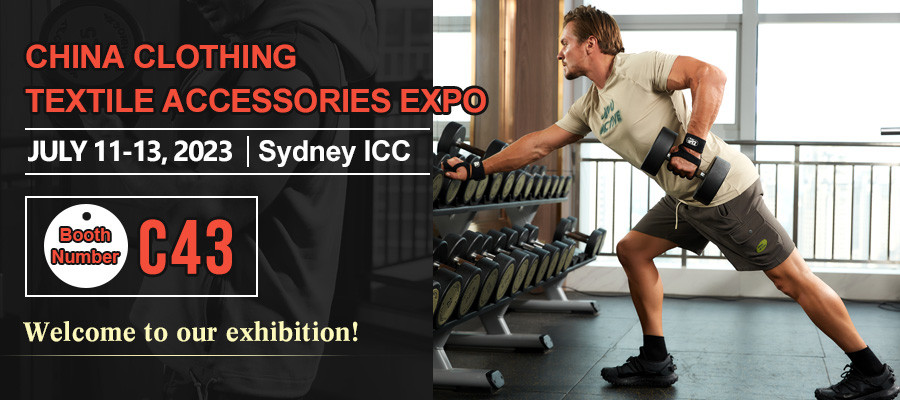 CHINA CLOTHING TEXTILE ACCESSORIES EXPO, co-located with Australia's own ISEA (to be renamed Global Sourcing Expo Australia), the largest textile and garment exhibition in Australia and the South Pacific region for 22 consecutive years. The exhibition has been held for 22 consecutive sessions and is the largest textile and apparel exhibition in Australia and even in the South Pacific region. 2022 will resume the offline exhibition with 166 booths, attracting 3,686 professional visitors. The visitors mainly consisted of wholesalers, manufacturers, independent retailers, chain retailers and importers.
We are happy to tell you that we will be at the show from July 11-13, 2023. HUCAI, as an outstanding supplier of men's sportswear in China, has not only the advantage of production but also our own design advantage. For example, men's
sports shorts
,
men's sports sweatshirts
,
men's fitness T-shirts
,
men's fitness tank top
and other categories, you can see that we have quality assurance through our clothes display.
In this exhibition, we are looking forward to cooperating with more brands, netizens and bloggers. By providing professional advice and assistance to our customers through excellent
pre-sales and after-sales services
, as well as meeting the various needs of our customers at overseas exhibitions, we will show our customers that HUCAI is of future potential and value.
If you want to increase the sales value of your apparel brand, then this meeting will provide you with the perfect opportunity to do so. Not only will you get to meet us face-to-face, but you will also learn about the latest industry trends and the most effective operational strategies. We guarantee that you will benefit and never be disappointed! So if you want to increase your brand value and market share, don't miss this opportunity to meet with us!
Time: July 11-13, 2023
Address: Sydney International Convention and Exhibition Centre ICC
Exhibition number: C43
Contact information.
INS: mens_activewear_hc
FACEBOOK: Hcmensactivewear Hucaiactivewear
E-mail: admin@hcsportswear.com
Whatsapp: +8613602338395