Men's Sportswear Craft --(Sports Brand Selection Guide)
Men's Sportswear Craft (Sports Brand Selection Guide)
Common processes for
men's sportswear
include washed ones, laser, direct printing, digital printing, silk-screening, hot stamping and embroidery. These processes can make sportswear more comfortable, breathable and durable, while also making the garments more fashionable and personalized. The specific choice of process depends on the material of the clothing, the design style and the effect to be achieved.
These processes can be realized on the front, back, chest, sleeves and trouser legs of the garment. For example, the ironing process is usually used on the chest or sleeves, while embroidery can be used on any part of the garment, and the area is generally smaller if embroidery is chosen. As for which specific process is used in which part, it depends on the design style and the needs of the brand.
Choosing the most appropriate process is going to increase the unique influence of your brand, you can promote your logo through a special process, or you can choose a hot process to meet the needs of the market and increase your sales revenue. For example, according to the 2023 sportswear market research, the hottest and most selling points of men's sportswear are elements such as half zippers, reflective strip design, work pockets and four needles and six threads. The use of these processes to make men's sportswear is undoubtedly a way to capture the flow of the market, and clothes with these elements will allow the brand side to get twice the result with half the effort.
For example, this men's
sports sweatshirt
and tight
long sleeves
use a half-zip design, which adds a comfortable and convenient 1/4 zipper design to the sporting features and adds a sense of style.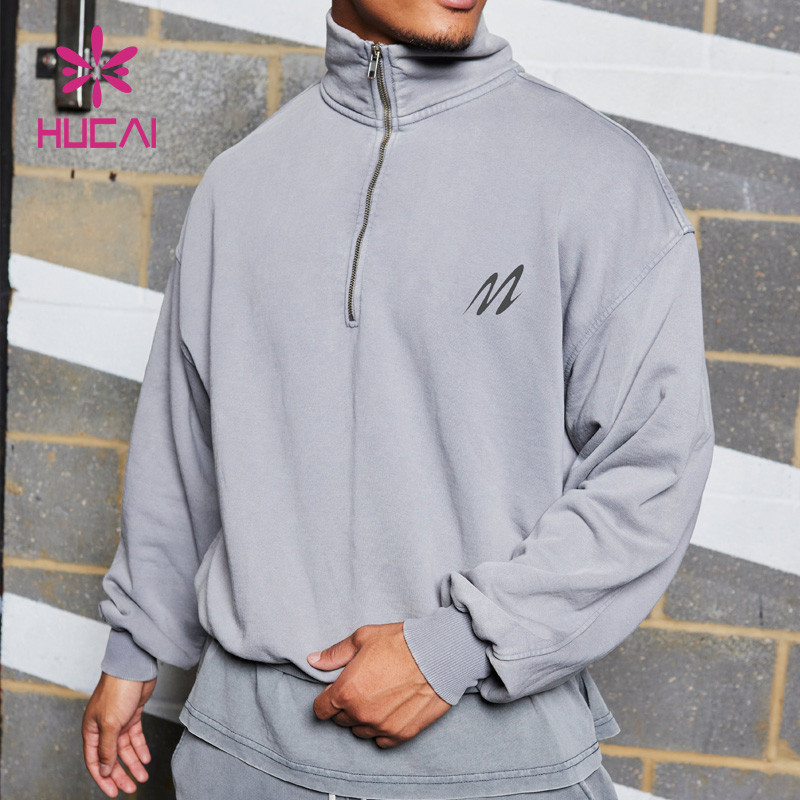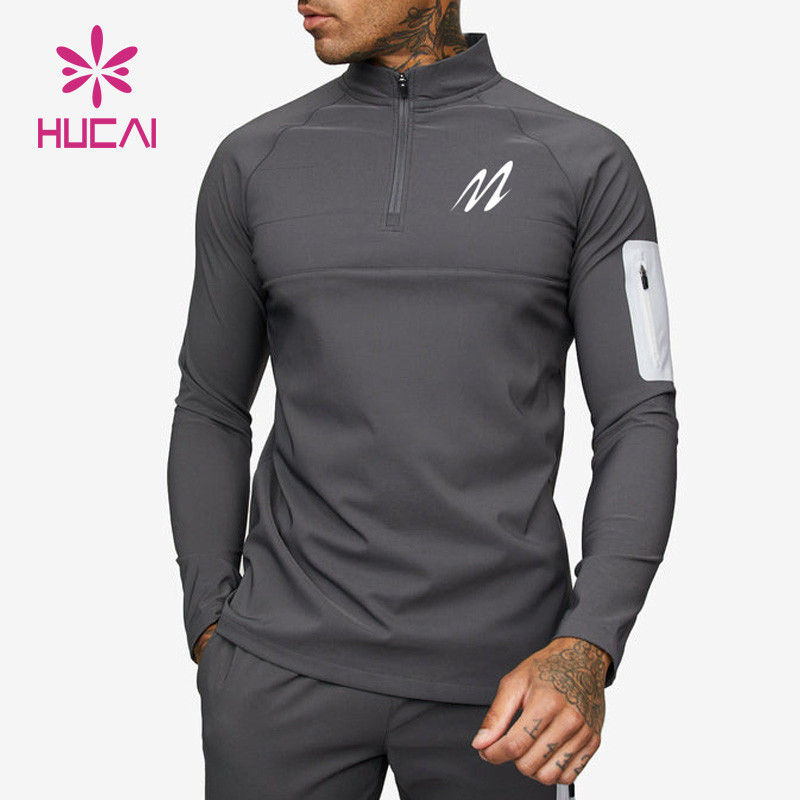 Whether you want to realize your brand logo on men's sportswear through the process, or you want to enhance your sports brand identity through the process, HUCAI can meet your requirements.
We can provide washed, laser, direct print, digital print, screen print, hot stamping and embroidery processes for logo printing, as well as some of the latest process reports researched from men's sportswear market research, so that brands can seize the best time to place orders and sales, and provide advice and help for your sales plan.
Contact information:
INS:mens_activewear_hc
FACEBOOK:Hcmensactivewear Hucaiactivewear
F-mail: admin@hcsportswear.com
Whatsapp:+8613602338395