Sustainable Natural Fabrics - Animal Fibers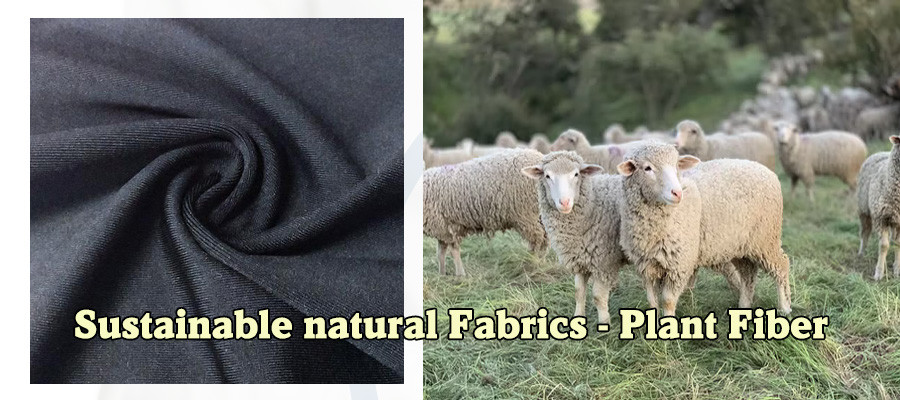 The sources of sustainable natural fabrics include both plant fiber and animal fiber.
The previous article talked about fabrics made from plant fibers in natural fabrics, and I believe you have a preliminary understanding of such fabrics. In this article, let's discuss fabrics made from animal fibers.
So what is animal fiber?
The main component of animal fiber is protein, also known as protein fiber. Its main source is animals raised in captivity. There are many types of animal hair, such as silk, wool, rabbit hair, and down.
The following are some of the common animal fibers.
1. Wool
As a natural fiber, wool can be considered an alternative to plastic or petroleum-based synthetics like nylon and polyester. The durability of fabrics made from it is not only long-lasting, but also do not require a lot of chemicals in the processing stage. It does not require a lot of chemicals at the processing stage. Wool fabrics are generally used in sweatshirt and hoodie production. The products made from it are not only soft and comfortable, but also windproof and warm, making it the best choice for autumn and winter.
2. Silk
Silk is one of the earliest animal fibers used by humans. It is made out of the fabric - silk. Silkworms are bred under natural conditions (no fungicides, sprays or insecticides). After collecting silk, they are able to emerge and continue living on their own. Silk is, as its name suggests, soft and skin-friendly. When you wear a silk product, you can imagine getting a very comfortable feeling. Silk is good for the skin because it has antibacterial properties. Silk fabrics are generally used for pajamas, quilts, and other products that are close to the skin.
3. Down
Down is not new to humans. It is generally made from duck down and gooses down. Among the four natural warm materials, cotton, wool, silk and down, it is the best in terms of warmth. It is not only light and warm, but also absorbs moisture and dissipates heat, so that the body does not feel damp and stuffy.
In addition, natural fabrics of animal fiber can also be derived from camel hair, yak hair, etc., which are some relatively less common fabrics.
The biggest benefit of natural fabrics, apart from the functions arising from their own characteristics, is that they are environmentally friendly and the source is purely natural and pollution-free. That's why people are now more and more inclined to buy products made of this type of fabric.
Hucai hcactivewear also offers this type of natural fabric. Although fabrics made from animal fibers are less used in the sportswear industry. However, they are still used for warm clothing such as hoodies and jackets. The hoodies made by our factory are very popular among the merchants. If your brand needs a custom hoodie, or if you need to make it from these natural fabrics, you can talk to us about your ideas. We have a professional design team and sourcing team to help you realize your idea.Please contact us for more information
Contact information:
E-mail: admin@hcsportswear.com
+8613602338395