Tips To Differentiate Your Sportswear Brand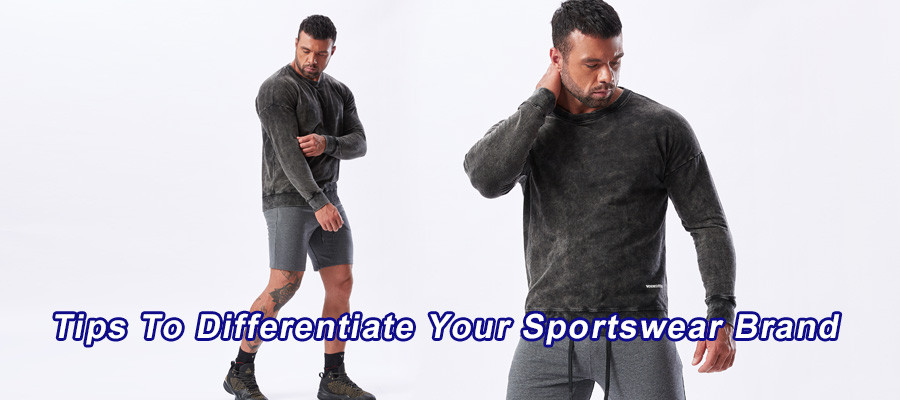 Having trouble developing your sportswear brand? No advantage over your peers? Your brand needs strong differentiation to be successful, and brand differentiation is what will make your brand stand out from the competition.Below I'll cover some tips on how to differentiate your brand.

1.Leverage Your Strength
It is important to bring out the strengths of your brand. If your fabric is the strength, then you should want to highlight your fabric. If you have good photography skills, then take good product photos. The point is to bring out your strengths.
2. Make It Convenient
Convenience is an important factor for your brand to stand out. Convenience makes your customers like your products more. For example, you can add some convenience to the design process of your product.
3.Provide good service to your customers
A good service attitude can bring a good impression to customers. According to the survey, a good service attitude is more likely to promote the generation of transactions.
4.Improve Product Quality
Product quality is directly proportional to price. Some brands sell expensive products not without reason, it is because of the high quality of their products, so their pricing will be high.
5.Find A Good Manufacturer
A good manufacturer has a lot of experience in production, can better manufacture your products according to your needs, and they produce higher quality products.
6. Understanding the needs of our customers
Understanding customer and market needs and adapting or repositioning products can make your brand stand out and be at the forefront.
7. Become an expert in your industry
Improve your expertise and become an expert in your industry. This will make your clients rely on you more and they will look for you when they have a problem that needs to be solved. Specialization is more conducive to facilitating deals.
8. Develop social media
Social media is an important platform for monitoring market trends. More and more consumers are using social media to gather news about brands, and building your social media presence well can be a good way to attract customers.
9. Research the competition
When researching the market, it is very important to study the competitors, which helps to identify the product gaps of the competitors. You can differentiate your brand by studying your competitors' products, social media, website, etc.
Finally, the most important thing is to find a good manufacturer. The quality of your product depends on the level of your manufacturer. Hucai hcactivewear has more than 20 years of experience in sportswear manufacturing. The production is very experienced and can manufacture your products according to your needs. The quality of our products will pass the quality inspection by our professional team.Our fitness clothes have high color fastness and low color deviation.Also, we support customization service,the color,fabric,printing is up to you.For more information,Please contact us for more information
Contact information:
E-mail: admin@hcsportswear.com
+8613602338395