Company 's Latest Activities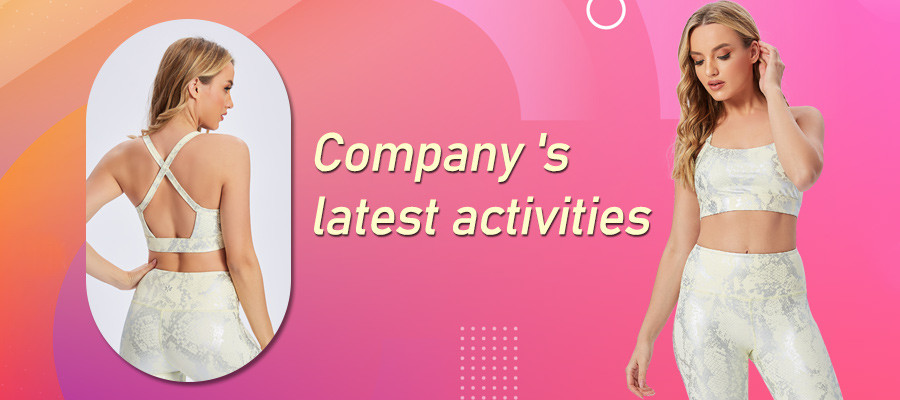 Did you know that there will be a shopping festival in March? If you don't know, let me introduce it to you. The event usually lasts for the whole month of March. The event will generally have free shipping to buyers, discounts and other activities,Hucai hcactivewear will also participate in this event, Hucai activewear is committed to high quality wholesale custom sportswear,
we will give you the biggest discount in this event!HERE'S THE POINT.Now, let's see what we have to offer!
1.Existing customers enjoys $50 off over $300 ,$80 off over $500,$200 off over $1000
2.$10 off each sample for new and existing customers
Promotion period: 1st March to 31st March
If there are any ideas, it is better to act than to be impressed!
Hucai Sportswear was established in 1998.We are a professional manufacturer & exporter of men & women gym wear,fitness clothing,workout apparel such as yoga pants,leggings,sport bras, gym t shirts, tracksuit and other related products.
We can offer private label service and make clothings as per your specific designs and requirement.

Please contact us for more information