What Is The Fashion Trend Of Men's Workout Clothes In 2022?
What Is The Fashion Trend Of Men's Workout Clothes In 2022?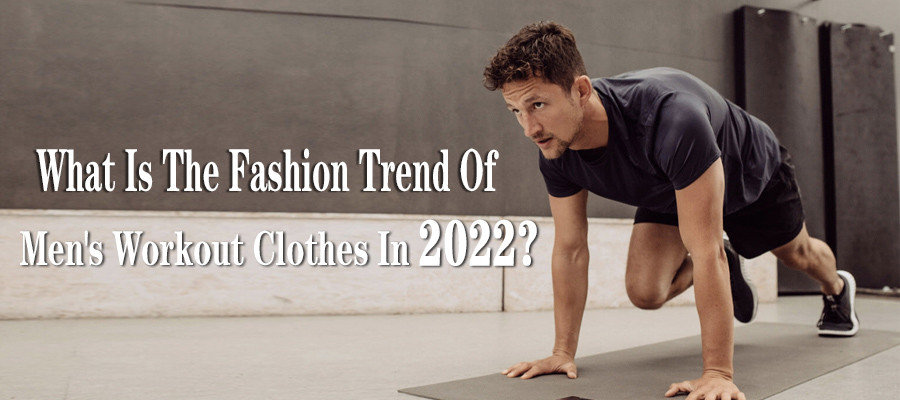 Thanks to people's pursuit of a healthy life, fashionable sportswear continues to maintain a strong growth trend, and even many fashion brands have launched their own sportswear and product lines. In the apparel sector, the fitness segment performed well and continued to grow rapidly, showing huge potential for consumption.
In recent years, sports and leisure styles have become more and more popular, especially in the United States. Elastic fabrics, drawstring jackets, silk nylon workout clothes are the most used elements, sports pants and windproof clothing of various materials appeared on the show floor. Sports and leisure style is an overall trend of men's fitness wear in 2002.
Both fashion and professionalism are the core elements of sports and leisure style. As the tide of sports heats up, the status of fitness clothes in the hearts of designers remains unshakable. The shape, color, details fully show the sporty style, which is suitable for sports and fitness and can also be worn to work and go shopping.
It is one of Hucai's goals to provide designers and product managers with the most cutting-edge information on international sports fashion trends. HUCAI is able to watch sports at the forefront of fashion and predict the innovation and changes in the sports fashion industry in the future.
The functionality and sense of technology of materials are becoming a trend, and the design and functions of outdoor products are increasingly reflected in daily wear. It is also out of the same concept and interpretation of trends that HUCAI will have more in-depth exchanges with other clothing industries to jointly create functional products that conform to modern lifestyles and fashion tastes.
Sports and leisure wind has not only blown the streets and lanes, but also the fashion circle. Nowadays, it is not uncommon for fashion designers or entertainment stars to join forces with sports brands to launch sports and leisure production lines. For example, the famous New York designer Alexander Wang quietly cooperated with sportswear giant Adidas, which has brought surprises to both the fashion and sports worlds. The sports and leisure series jointly launched by the two parties is marked by an inverted clover, which once again pushes sports and leisure into the fashion spotlight.
Consumers need high-tech, high-function, ultra-high-performance clothing. The purpose of men's fitness clothing itself still needs to support many high-intensity exercises, so we still need to focus on the functionality of the fitness clothing.
Since a lot of exercises can cause the human body to sweat, fitness clothing must have good moisture-wicking properties. The range of some exercises is relatively large, and fitness clothes are required to have better elasticity and stretchability. These properties depend on the fabric used in gym clothes. The men's gym clothes fabrics designed and manufactured by HUCAI are diverse, which can meet the diverse needs of users.
In terms of fashion, you can work hard on the colors and details of the workout clothes, so that while ensuring their sports performance, they can also make people shine.
As a manufacturer of men's workout clothes with many years of experience, Hucai hcactivewear always upholds a responsible attitude to customers. We are equipped with a professional production team and a strict quality inspection system, both from product design and export are fully controlled. We can also provide users with comprehensive customized services and thoughtful after-sales service. If you are interested in our men's fitness clothes, please contact us immediately!
Contact information:
E-mail: admin@hcsportswear.com
+8613602338395