How to Choose the Suitable Sports Shorts?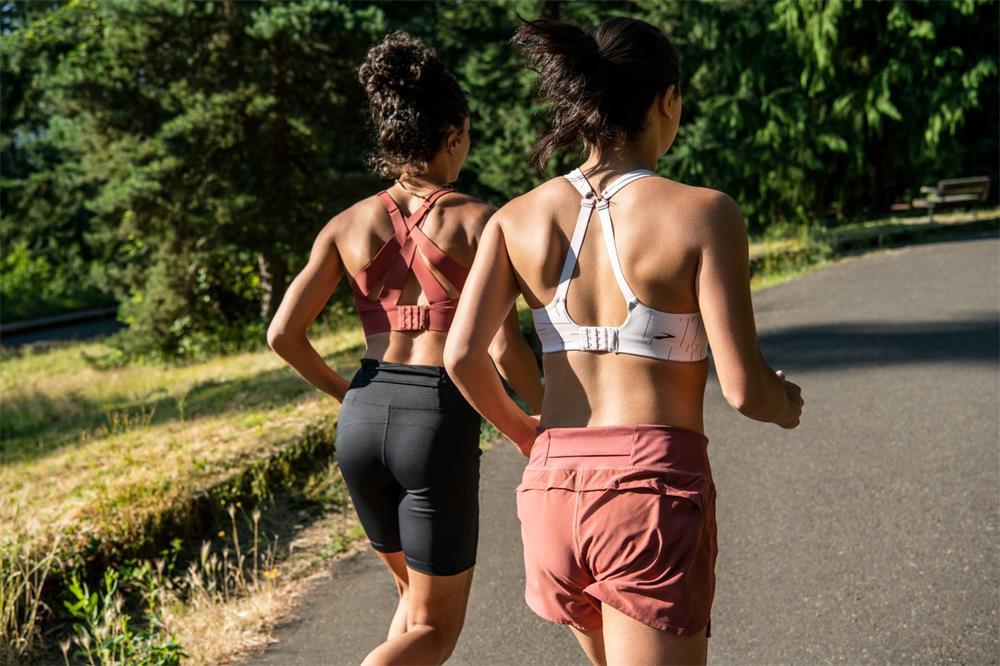 Professional sports shorts are breathable, lightweight, quick-drying, and comfortable. They can not only stimulate people's sports hobbies but also help healthy exercise. They are essential products for summer sports such as running, walking, and fitness. The followings are the factors and the methods of choosing the right sports shorts.
Considerations
1. Pants type
(1) Loose shorts
Loose, comfortable, light, not compliant on the legs, even after sweating, there is no sultry or heavy feeling, but it is easy to accidental exposure.
(2) Tight-fitting shorts
These sports shorts fit closely to the human body, promote blood circulation under the skin during exercise, relieve muscle soreness and strengthen leg strength. Tight-fitting sports shorts have very high requirements for breathability and quick-drying. If you choose low-quality tight sports shorts, it will make you feel very uncomfortable during exercise.
2. Fabric
(1) Pure cotton sports shorts are the most comfortable and skin-friendly material. They have good air permeability, but they tend to be detrimental after moisture absorption, and the air permeability is weakened. In addition, products with poor quality are prone to neps, and the fabric is not smooth and clean.
(2) Nylon, spandex, Lycra, etc. are elastic fibers, and sports shorts containing such fibers have good elasticity. Sports shorts made of nylon fabric have good abrasion resistance, but they are prone to deformation.
Sports shorts made of spandex fabric have poor fiber firmness and are easy to break and fade. Sports shorts made of Lycra fabric have high-quality elasticity, breathability, and skin-friendly properties. However, there are no purely spun Lycra fabrics on the market. Generally, they are fabrics blended with other fabrics.
(3) Polyester sports shorts are the lightest, but the fabric has poor air permeability and low comfort.
Selection skills
1. Choose the right trouser type according to different leg types
Those with tight and well-developed thigh muscles are recommended to choose a tight-fitting model; if you want a good-looking leg shape, and your own leg shape is moderate, people with tapered legs can also choose a tight-fitting model, which will show more body and line; the thighs are fatter people recommend choosing loose models, which will be more comfortable and suitable for sports.
2. Choose according to the type of exercise
If you choose a speedy sprint, it is recommended to choose shorts that fit the legs and have a good sense of tightness; if you choose slow sports such as race walking, marathon, etc., it is recommended to choose loose and non-compliant products; choose more leg movements with a range of movements For larger exercises, it is recommended to choose fake two-piece products, which have high safety performance against running out.
3. Choose sports shorts with drawstrings
People with too thick or too thin waists are recommended to choose products with drawstrings, which can be adjusted in size and prevent the pants from slipping off. The drawstring of good-quality shorts is sewn in a fixed style, which will not move or loosen at will.
Lower quality products will be directly knotted to prevent loose ends. Those who have a thick waistline are advised to buy a wider elastic band so that the pressure will be less and more comfortable.
HUCAI designs and produces various types of sports shorts, and chooses high-quality fabrics and exquisite designs to meet the diverse needs of users. If you want to know more about sports shorts after reading the above, you can contact us for professional solutions.
As a professional sportswear and yoga wear manufacturer, we always put the needs of our customers first. We have an experienced production team and a strict quality inspection system, which can control the quality of our products in an all-round way. And we will also provide thoughtful one-stop service and effective solution technology according to the actual needs of customers. If you want to buy our sports shorts, please contact us immediately!
Contact information:
E-mail: admin@hcsportswear.com
+8613602338395