What is the best fabric to use for football jerseys?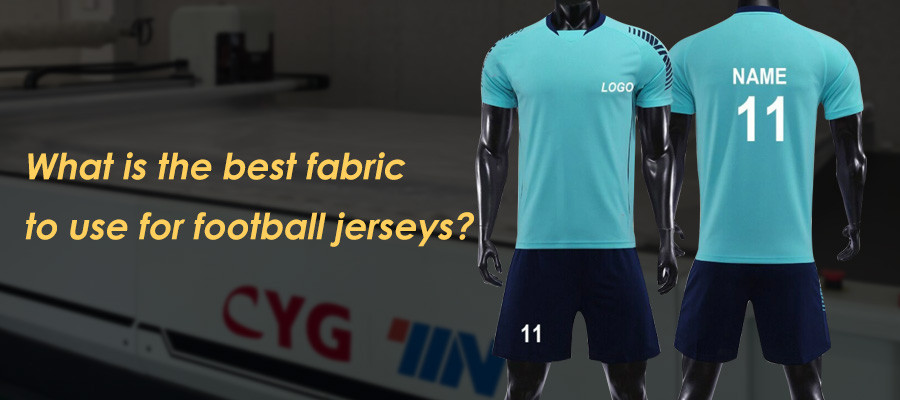 During the process of customizing football jerseys, you may encounter questions such as what is the best fabric to use? Then I will give you the answer.
A:Polyester is the most suitable fabric for making football jerseys
Polyester fabric has high strength and elastic recovery ability, so it is firm and durable, wrinkle-resistant and iron-free.
Good color fastness, not easy to fade.
It is extremely easy to dry after washing, and the wet strength hardly decreases, does not deform, and has good washable performance.
According to the design, our salesman will recommend high quality and suitable fabrics for you to compare and choose. A variety of fabrics such as cotton, nylon, polyester, Lycra, bamboo fiber, rayon, organic fabrics, environmentally friendly fabrics, recyclable fabrics, etc.
We can customize your private label labels and logo printed packaging, providing personalized design of labels and bags according to your needs, so that your clothing products are eye-catching and attractive to your buyers.
Please contact us for more information
Contact information:
E-mail: admin@hcsportswear.com
+8613602338395
Are you looking for a reliable manufacturer of down home textile products?
We can quickly provide customers with market analysis, technical support and customized services.
HUCAI is a supplier specializing in the design, customization and production of men's sportswear. Our design team is creative and inspirational, and we believe that our ability to design and master the latest market trends can provide you with the latest design and category solutions that can provide a better boost to your brand value. We welcome inquiries from brands, netizens and fitness bloggers, and we look forward to working with you!To get free samples or more discounted offers, please do not hesitate to write down your request! We can achieve greater success together!
Please pay attention to the email with the suffix "@hcsportswear.com"or"@fcsportswear.com".