How Do You Produce Hoodies?
How Do You Produce Hoodies?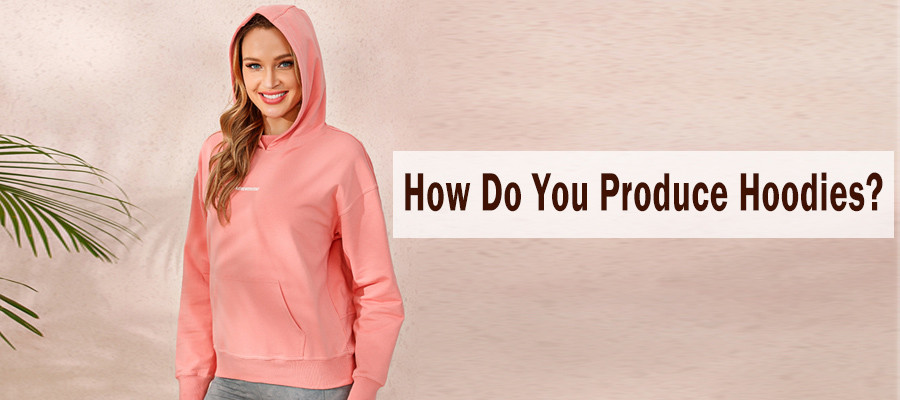 Hoodie is considered to be one of our main activewear items, and various styles and designs have been introduced. We provide one-stop customized services. In addition, we also have a catalog of activewear manufacturer, which can provide private labeling services.
Before producing your hoodies, you need to provide your design. It can be sketches, drawings or even reference samples. Unleash your creativity when designing your custom hoodie! For example, a kangaroo with a drawstring hoodie allows you to easily store your mobile phone, wallet or keys. Print design, embroidery design, 1/4 zipper design, full zipper sweatshirt design, and various fabric blend designs, etc.
If you are not inspired, check our product catalog and choose the design you like.
Once your custom hoodies design is ready, start arranging your sample production and sending it out. After you evaluate the satisfaction of the customized samples, mass production will proceed smoothly. Next comes fabric testing, cutting, printing, sewing, ironing, quality inspection and packaging. Finally, deliver the goods.
Do you understand? If you have more questions about the customized hoodies provided by HC Activewear , please contact us. Our professional and helpful sales representatives will discuss with you our cost-effective customized activewear in more detail, so that you can be 100% confident when buying.
Contact information:
E-mail: admin@hcsportswear.com
+8613602338395
Are you looking for a reliable manufacturer of down home textile products?
We can quickly provide customers with market analysis, technical support and customized services.
HUCAI is a supplier specializing in the design, customization and production of men's sportswear. Our design team is creative and inspirational, and we believe that our ability to design and master the latest market trends can provide you with the latest design and category solutions that can provide a better boost to your brand value. We welcome inquiries from brands, netizens and fitness bloggers, and we look forward to working with you!To get free samples or more discounted offers, please do not hesitate to write down your request! We can achieve greater success together!
Please pay attention to the email with the suffix "@hcsportswear.com"or"@fcsportswear.com".