What is the MOQ for the best men's sportswear brand for small Business ?
What is the MOQ for the best men's sportswear brand for small Business ?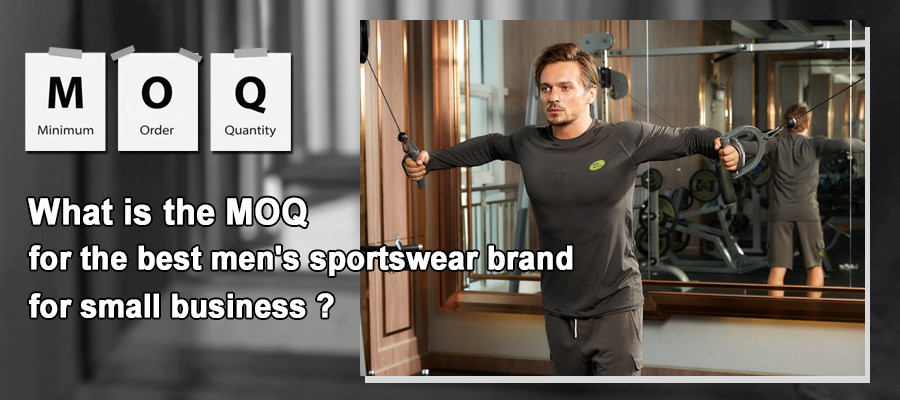 In the beginning, the abbreviation for MOQ was Minimum Order Quantity. it is sometimes referred to as MQO, which means Minimum Quantity Order. It implies the amount to be filled as the order pattern point (baseline). In less complicated terms, a unit of product that bears the cost of production and essentially guarantees the producer an equal initial investment, regardless of when it is sold. This is what MOQ stands for, and you must know the definition.
First, you need to take into account your brand positioning and target market.
If your brand is geared towards the premium end of the market, then the minimum MOQ may be relatively high, as you will need to meet higher requirements for production quality and quantity. On the other hand, if your brand is for general consumers, then the minimum order quantity may be relatively low because you need to meet a broader market demand.
Secondly, you need to take into account production costs and profits.
If your minimum order size is too low, then your production costs may be relatively high, which will affect your profitability. On the other hand, if your minimum order quantity is too high, then you may face the risk of inventory backlog.
Combining the above two points, we suggest that the minimum starting quantity for small B sportswear brands is more appropriate around 200-300 pieces.
This quantity is neither too high nor too low, and can meet most of the market demand and production costs. Of course, if there are still some sportswear brands that are just starting out, we suggest that the minimum starting quantity is 100 pieces, which is the safest order requirement.
To make your brand more competitive, you can also consider setting up some special offers, such as volume discounts or free shipping policies, etc. These measures can attract more consumers, which in turn can better expand your sportswear brand, thus increasing your sales and brand awareness.
I hope the above suggestions can help you and wish your small B sportswear brand more and more success!
If you are just starting your sportswear brand and need to order sportswear brands, then HUCAI is your best choice, we offer sportswear companies and brands all over the world with a minimum MOQ of 100 pieces per design, you can
mix one color four sizes
, of course our MOQ is flexible if you are starting a customization in a series,
please tell us
what is your purchasing plan? We sincerely look forward to working with you and providing you with the best quality products and services.
Contact information:
INS:mens_activewear_hc
FACEBOOK:Hcmensactivewear Hucaiactivewear
F-mail: admin@hcsportswear.com
Whatsapp:+8613602338395