2023AW Men's Sportswear Market Trends
2023AW Men's Sportswear Market Trends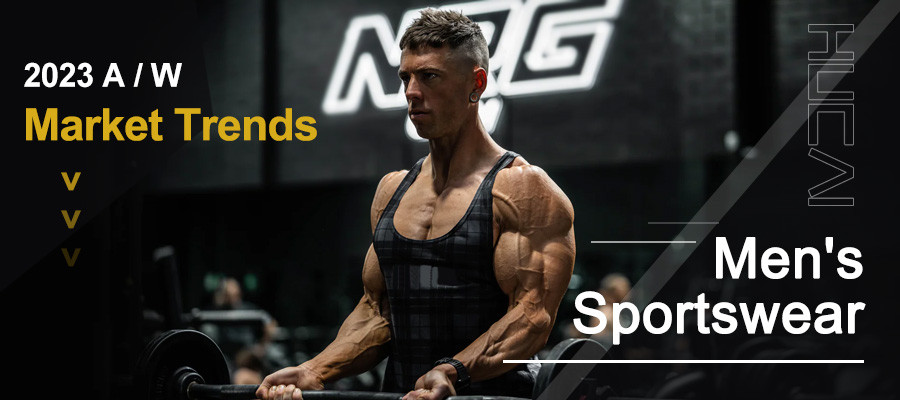 In the
men's sportswear
market for Fall/Winter 2023, we expect to see the following trends:
Dark tones are still dominant, but this season's palette will feature a few different colors. In particular, apricot, gray, red embroidery, matcha green and dark purple. All of these colors reflect the movement's ability to reduce the anxiety and stress that consumers continue to deal with in their lives, counting on color to help soothe the mind. In addition, design-wise, we may see some bold color schemes, such as black combined with bright orange or yellow.

There are generally no very specific style differences in men's sportswear; the main difference is the craftsmanship. Consumers are increasingly concerned about sustainability and environmental protection, so we expect to see more sportswear brands starting to use renewable materials and more environmentally friendly processes in the production process. For example, 3D steel printing (embossing), reflective details (designs with reflective strips), foot details (drawstring designs, designs with zippers), pressed rubber zippers, and multi-pocket details (cargo pockets) will be used more frequently this fall/winter season.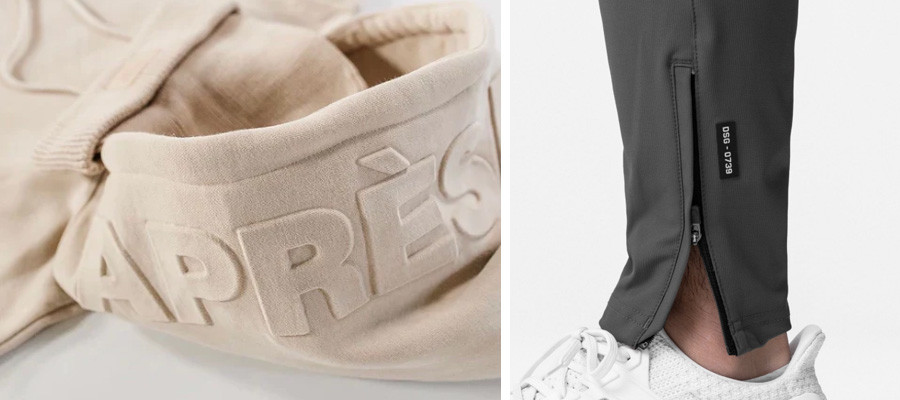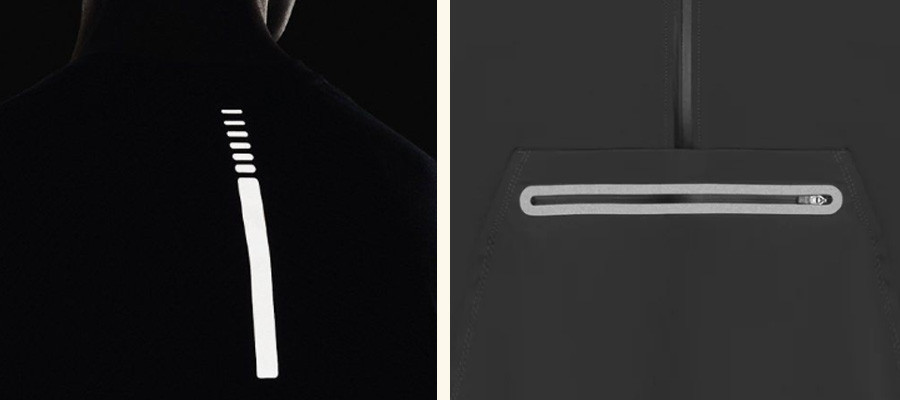 3.
Fabrics:
There will be a wider use of technical fabrics that offer better protection and support while maintaining comfort and flexibility. For example, we may see more sportswear with breathable, waterproof and windproof technologies. In particular, bumpy muscle feeling fabrics, towel fabrics, and washed fabrics, all of which are popular among athletes.
Overall, the men's sportswear market trends for fall/winter 2023 will gain more attention from color to craftsmanship to fabric, and these trends will provide consumers with more choices and drive the entire sportswear industry forward. If you want to vigorously develop your men's sportswear collection, you must be aware of the latest market trends in order to better start customizing your men's sportswear.
To learn more about men's sportswear trends for fall/winter 2023, HUCAI can provide you with the latest market research and we have a professional design team that can combine market trends with your brand concept for a one-on-one design service,
contact us
today for more information!
Contact information.
INS: mens_activewear_hc
FACEBOOK:Hcmensactivewear Hucaiactivewear
E-mail. admin@hcsportswear.co m
Whatsapp: +8613602338395