What are the most suitable fabrics for making men's athletic shorts?
What are the most suitable fabrics for making men's athletic shorts?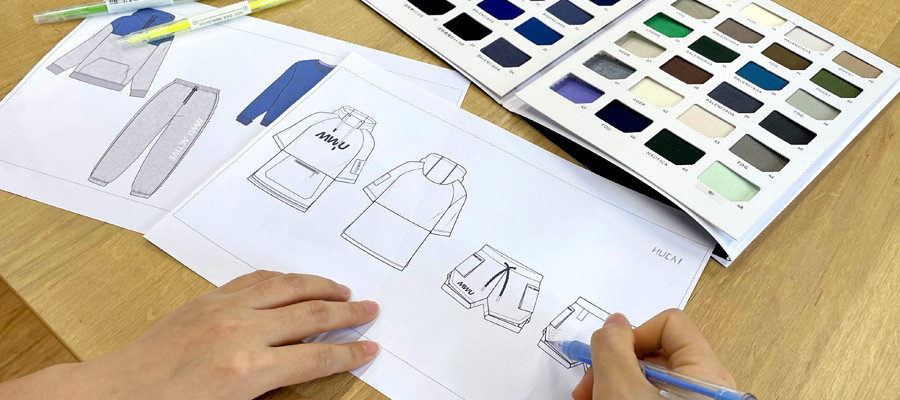 The most commonly used fabrics in the men's sportswear industry include polyester, cotton, nylon, spandex, etc. These fabrics are lightweight, sweat-absorbing and quick-drying, breathable and comfortable, which are perfect for sportswear. At the same time, different fabrics can also be selected and combined according to different sports scenarios and functional needs to achieve the best performance.
In men's fitness activities, sports shorts are the hottest selling products, and different types of sports shorts have different usage scenarios. The characteristics of the fabric itself are the most important factors that lead to different use scenarios of gym shorts.
Below I will explain the characteristics of different fabrics in combination with HUCAI's hottest selling men's gym shorts, hoping to find the most suitable fabrics to make your gym shorts to better meet the fitness needs of your customers and to get the maximum benefit of your brand value.
The shorts are made of 90% nylon and 10% spandex, 70D*60D. This is a men's fitness two-in-one shorts, lining material, breathable and comfortable, with its own cooling properties, not stuffy. It also uses sunscreen ice silk fabric to increase the functionality of the shorts and make them more comfortable to wear.
二、HUCAI ultra-short, quick-drying high-intensity training shorts
These shorts are 88% nylon 12% spandex, but also the use of stretch cave fabric, the back is cave fabric patchwork, not stuffy, when you are in the process of high-intensity training, the design of these shorts will allow you no training hindrance, exercise can also make you comfortable.
The fabric composition of these shorts is 95.4% cotton 4.6% spandex, extra-large stretch small sweatshirt fabric; the fabric is comfortable and soft, good elasticity; clashing color design, multi-pocket design, functional, wear-resistant and good elasticity, so that you can take into account the fashion during the exercise again, never expire multi-pocket design, is the best combination of fashion and sports.
These are just some of the fabric profiles for men's sports shorts. Choosing the right fabric is very important for the comfort, sweat absorption and durability of men's fitness shorts, which need to be chosen according to the type of sports and personal needs. Hopefully, after reading this article, you can appreciate that the difference in fabric will bring about a different sports scene with the gym shorts.
Of course, if you need to customize the fabric of your own sports brand, we can help you to do so. If you are not familiar with the fabric, our professional salesman will recommend the fabric for the desired fitness effect, so please don't worry to contact us, we can give you the most professional and comprehensive fabric advice, contact us through the following way!
Contact information:
INS:mens_activewear_hc
F
ACEBOOK
:
Hcmensactivewear Hucaiactivewear
E-mail: admin@hcsportswear.com
Whatsapp:+8613602338395