Why choose a Chinese sportswear manufacturer?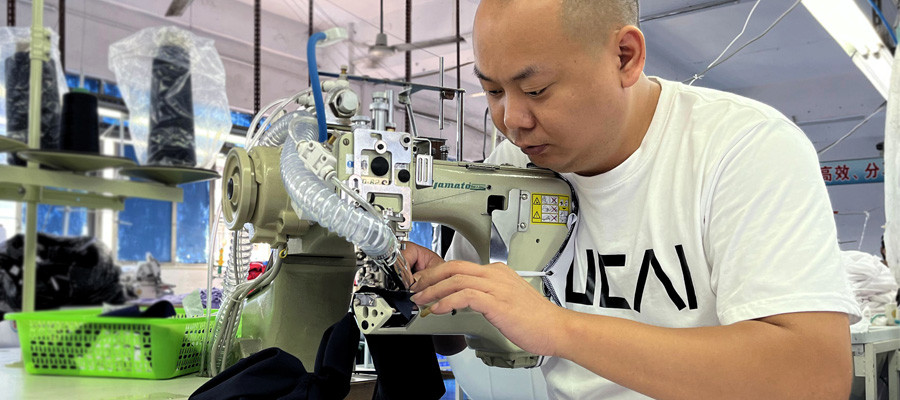 Why choose a Chinese sportswear manufacturer?
1. Long history.
China has a long history of garment processing, with perfect infrastructure and technological advantages. According to reports, China's custom sportswear production level and technical strength are higher than Southeast Asian sportswear factories. Humen, Dongguan City, Guangdong Province, where Hucai is located, is a garment processing city with a long history and is known as "the first town of the garment market". Gathering a large number of garment fabric accessories factories, greatly reducing our time to find fabrics for customers, but also provide comprehensive clothing accessories. Therefore, we have unlimited opportunities to provide our guests with the most satisfactory fabrics and accessories.
2. Stable logistics cooperation.
After the COVID-19 experience, China's excellent government decision-making and speed of response have enabled a rapid recovery of goods exports. The policy support for cross-border e-commerce export logistics, a new business form, is aimed at garment export and effective combination of intelligent technology and traditional logistics industry. Whether you are a sportswear brand in the United States, Australia, Canada, we have long-term cooperation with logistics companies, so we provide professional delivery services and advice, door to door air and sea can be. We deliver the sportswear in time according to the agreed shipping arrangements so that the guests will not miss the best sales time.
3. Strong service capability.
With the rise of the generation of processing factories, sportswear factories only accept the generation of processing services will be eliminated. Working with suppliers who can customise sportswear is the future. Putting everything together, from printing to stitching, requires special expertise that can only come from a good sportswear apparel manufacturer who has the ability to understand and work around the apparel product. Hucai's basic philosophy is to understand the vision the customer needs to achieve through the product, ensuring that the customer's ideas are communicated through the design and manufacture of custom clothing products.
4. Excellent development prospects.
In the first half of this year, China's foreign trade achieved steady growth, with the value of imports and exports of goods reaching 19.8 trillion yuan, up 9.4% year-on-year. Statistics show that the country's garment exports reached 11.14 trillion yuan in the first half of the year, up 13.2 percent year-on-year. Facts have proved that China's foreign trade garment industry has always maintained a good prospect of development, so when you are still hesitant to choose Chinese garment manufacturers, there are already wise customers ahead of you and achieved good results. If you also have ideas, please do not hesitate to choose us!
Contact information:
INS:mens_activewear_hc
F
ACEBOOK
:
Hcmensactivewear Hucaiactivewear
E-mail: admin@hcsportswear.com
+8613602338395