Do you know which sportswear supplier can provide the best logistics service in China?
Do you know which sportswear supplier can provide the best logistics service in China?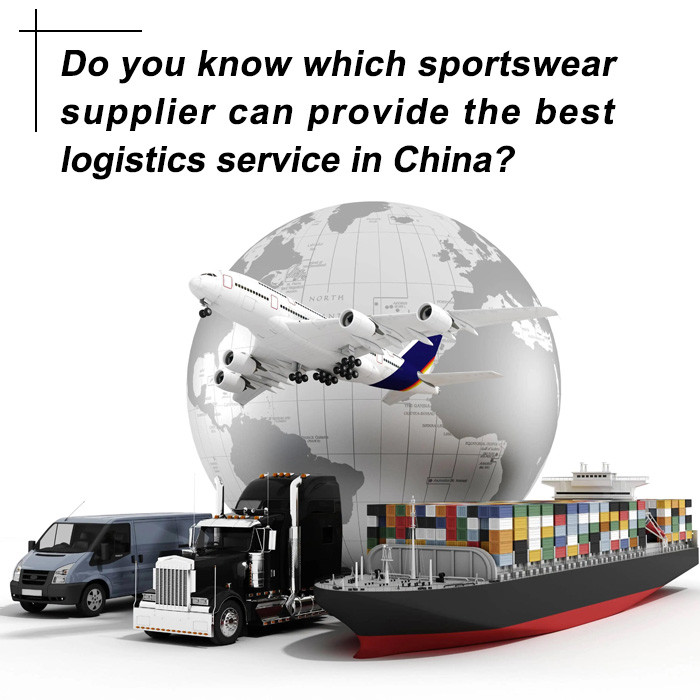 Are you looking for a professional sportswear manufacturer that can quickly solve problems you may encounter in logistics and provide you with the best logistics services?
I'd like to introduce you to a professional sportswear manufacturer that focuses on logistics services. Humen Hucai Clothing Co., LTD is a professional manufacturer of yoga sportswear, with more than 20 years of experience in foreign trade production and transportation, the following is a detailed introduction.
一 , The logistics progress is clear.
Hucai hcactivewear, a new feature called "Order Tracking". On this feature, you can easily track the order, when we order officially open, you can use our online order tracking system in a timely manner to understand the progress of the order fulfillment, for example, in the process of production, where your product production step, when we start shipping, make sure we work efficiently, the strict quality assurance. Although you are not in our work site, we will let you know the progress of each order in time.

二, The transportation speed is fast.
We will suggest the logistics mode according to your cargo time requirements. For example, in the United States and Europe, we most often use the mode flow mode express, which is international express, sea freight and rail mode. We also consider some special areas set up by the restrictive conditions, lead to logistics company can only choose a transportation route, but we also asked the logistics company to comb a few more transportation route to us, in order to avoid the interference by the weather or other factors, we have another way to solve this problem, the fastest speed to your hands.
三, The damage rate is low.
· Due to the long transportation distance, from the manufacturer to your hands need to go through many times of operation, the package will inevitably sometimes appear damaged phenomenon. However, Hucai hcactivewear is very concerned about the packaging of goods, and fully do waterproof, moisture-proof, fire-proof and other measures, in line with the requirements of transportation, loading and unloading, handling, firm and reliable. We have set up a team to check the status of the goods received by the customers. When you receive the goods, our team will consult you whether the goods are in good condition. If the goods you receive are damaged, please contact us as soon as possible, and we will have a special team responsible for it.
四, Complete customs clearance materials.
Hucai hcactivewear is an experienced foreign trade company, we have complete information. In a series of links such as transportation, customs declaration, inspection, storage and distribution, we have improved our company's information and logistics information docking for the destination country. If your country requires us to provide some company's legal documents in order to export, we will do our best to provide you with the documents we can provide, in order to bring you the most pleasant shopping experience.
Hucai hcactivewear in the logistics transport this aspect can provide the best logistics transport services, will be your customized sportswear fast, efficient and safe to your hands, you do not have to worry about the problem of logistics security.
If you are interested in our products and services, please contact us now for more details.
Contact information:
E-mail: admin@hcsportswear.com
+8613602338395