Which one do you prefer?Joggers or Sweatpants?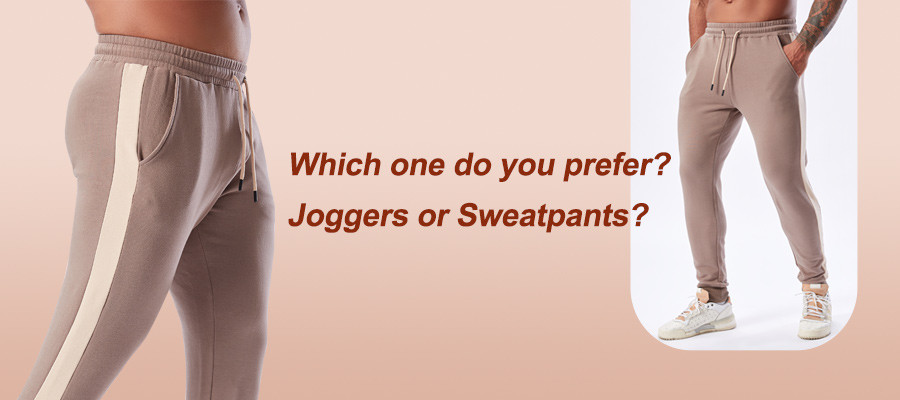 Are you a sports enthusiast? It's important to pick the right sportswear before you play sports, the right sportswear can improve your sports efficiency. And today I will talk about the difference between joggers and sweatpants, which one will you choose?
What are JOGGERS?
Jogging pants, as the name implies, are sports pants designed for joggers at first, light in quality and comfortable to wear, and most of the jogging pants are designed with an elastic waistband. Because of the prevailing sports style, jogging pants have become the perfect pants for men to wear not only for sports, but also for walking on the road or attending special occasions, if they are well matched.
What is the purpose of JOGGERS
JOGGERS are usually suitable for sports and fitness, outdoor sports, running, etc. The fabric of joggers is very thin, so it will feel light to wear and will make your legs feel cool. Joggers will be a good choice when doing sports in summer
What are SWEATPANTS
Unlike joggers, sweatpants are looser fitting pants. And it has many kinds of uses, but it is usually used for sports.Sweatpants are a casual variety of soft trousers intended for comfort or athletic purposes, although they are now worn in many different situations.
In the UniteKingdom, Ireland, Australia, New Zealand, and South Africa they are known as tracksuit bottoms. In Australia and New Zealand, they are also commonly known as trackpants, trackies or tracky daks.
What is the purpose of SWEATPANTS
The sweatpants are quite good at keeping you warm because of their thicker fabric. As the name suggests, sweatpants will absorb heat and make people sweat, so you can choose sweatspants for sports and sweatpants for everyday wear
WHATS THE DIFFERENCE BETWEEN THEM?
The fabric of joggers is thinner, and the fabric of sweatpants is thicker
Joggers are more slim, sweatpants are looser
joggers for hot weather, sweatpants for cold weather
joggers are more breathable, sweatpants breathable function is poor
After reading the above, you should have a general understanding of sweatpants and joggers! But the choice should be made according to different scenarios as well as conditions before making a choice.
Hucai hcactivewear has been in the sportswear industry for over 20 years. We have a professional production team design team and sales team. All the products we produce will go through quality inspection by our professional team.Our fitness clothes have high color fastness and low color deviation.We also support customization services, so come tell us what you think and customize your sweatpants and joggers!
Contact information:
E-mail: admin@hcsportswear.com
+8613602338395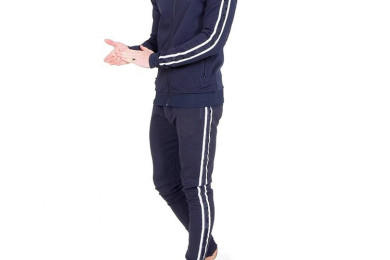 The sportswear adopts three-dimensional slim cut and two-color contrast stitching to make the whole dress more brilliant.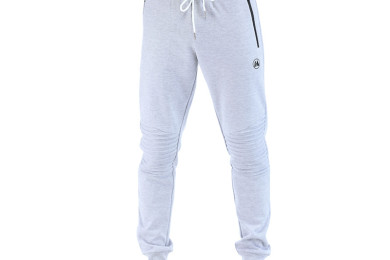 Quick drying breathable fabric, skin friendly fabric, soft and comfortable. Not easy to pilling, not easy to fade.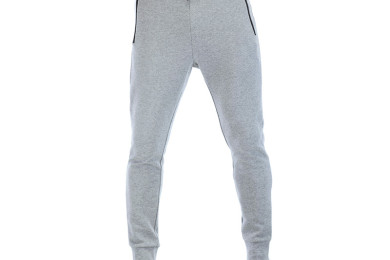 Quick drying breathable fabric, skin friendly fabric, soft and comfortable. Not easy to pilling, not easy to fade.