Gym Wear For Men: The Ultimate Guide
Gym Wear For Men: The Ultimate Guide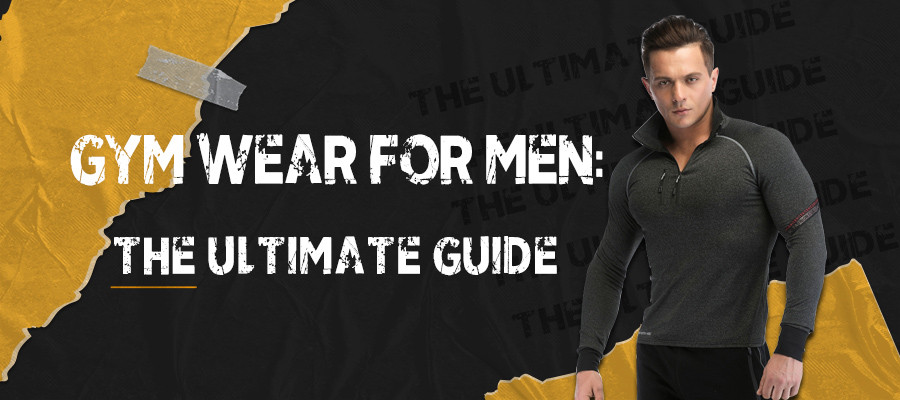 It is undeniable that men are paying more and more attention to the attractiveness of what they wear while exercising, rather than the same qualities. Hucai activewear, a popular private label wholesale activewear manufacturer, has style and quality mens gym clothes series, check our catalog to learn more. Here, we provide you with five basic rules to facilitate your investment in gym clothing to become practical and high rate of return: Therefore, please continue reading to learn more.
1. Comfort
Make sure that the gym clothes you are wearing are comfortable enough. During the exercise, feel good and your body will be more involved in the exercise. Make sure that you feel comfortable when you stretch, squat, jog, and jump.
2. Fabric
Remember: always choose fabrics that can absorb sweat from your skin. Choose synthetic fabrics such as spandex, nylon and polyester to make your workout more comfortable. Don't make the mistake of wearing a heavy cotton T-shirt: Cotton tends to absorb moisture, but it tends to stick to sweaty skin and make your workout worse.
3. Fitting
Make sure your gym apparel clearly fits you. If your size is "M", please don't wear "XL"-you won't look bigger and stronger. Choosing a small proportion of spandex components can provide you with a very comfortable fit and allow you to move freely.
4. color
The color of Athletic wear is also very important. We know that you want to choose safe colors such as black, blue, and gray. But sometimes you have to try it boldly, such as lime green, pink and orange. Choose a unique color combination to create a statement of personality for your clothing.
5. Quality
Due to prolonged exercise, your gym clothes will wear out. You don't want to spend too much on fitness clothes. Consumers will like more durable products. Insist on using stretchable fabrics that will not shrink after washing, and high-quality stitches, pockets, and zippers.
Business owners who wish to include this type of fitness wear in your store can contact Hucai activewear to learn more about our products and services. We can't wait to become your high-quality mens gym wear manufacturer.
Contact information:
E-mail: admin@hcsportswear.com
+8613602338395