The founders of HC, Jean Yuan and Eric Chen, have been operating apparel design, production and export for 20 years.
The major of Jean Yuan University is apparel design, and they are full of passion for the apparel industry.
HC has been providing OEM services for international clothing brands such as Armani from 2000 to 2011, and has accumulated mature clothing production OEM experience. Humen, Guangdong, where HC Company is located, is one of the centers of China's garment production and supply chain. There are too many identical garment factories providing OEM services. Until 2011, the Jean Yuan couple suddenly felt a little tired, and they did not have much success with repeated work every day. I feel that they have their own designs for serving global well-known brand OEMs and do not need to provide more ideas.
Operating a factory is very cumbersome and hard work. Jean Yuan couples love sports very much. Even if they are busy, they agree to take time out every day to exercise together. Sometimes they go running together. Jean Yuan himself also insists on doing yoga.
They are partners at work, but they are also couples. In addition to the pressure of work, they also need space to get along with their families. Couples working together can maintain family harmony, let go Work pressure and exercise together to maintain physical and mental health is the most pleasant thing for Jean Yuan couples. How to maintain a balance between work and life is a wonderful art of life.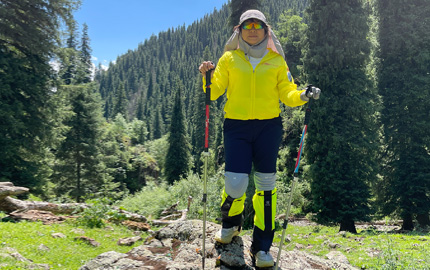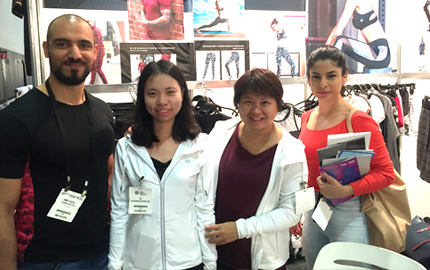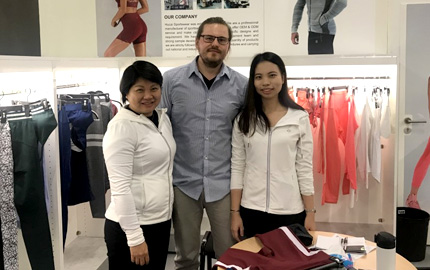 In 2011, during a walk, the Jean Yuan couple also put forward the idea of ​​their clothing company preparing to transform to focus on sports and fitness clothing. This very meaningful and very tacit idea has since allowed HC to gradually abandon the original business and quickly transform. Focusing on the design and production of fitness sportswear, Jean Yuan said that we want to create more private brands of fitness clothing. HC must have its own ideas and designs to provide customers instead of just producing. The sense of accomplishment of serving private sports brands is the Jean Yuan couple feel the most valuable.
Jean Yuan said, we are more willing to say that HC's mission is to make people happy and healthy, and make every family happy!

We have our own design team

The minimum order quantity is: 100 pieces/model

Fast proofing time in own factory

Fast production time in own factory